Enhancing Local and national Leadership Competencies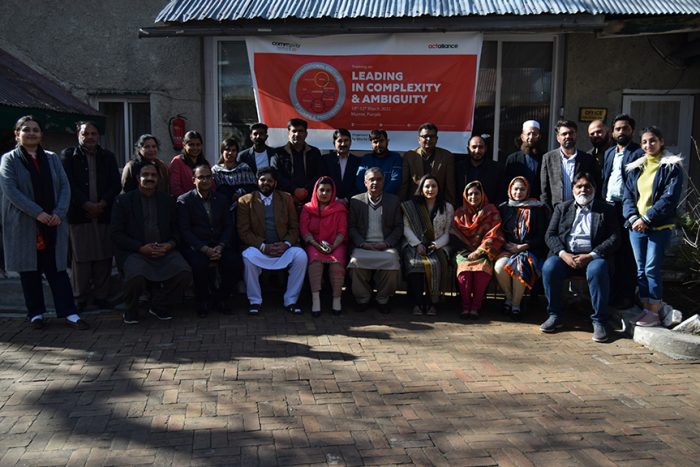 Twenty-two year old Aman works as an IT and HR officer at Riverside Development Organisation (RDO), a not-for-profit, non-governmental organisation based in Sukkur, Sindh. "RDO is working in the field of education, capacity building and empowerment of women, children, and youth, and health. I joined the development sector for its dynamic work environment, the opportunities to make decisions in uncertain situations, being able to work with diverse teams, taking on different roles according to situational needs and being able to serve people," shared Aman while introducing himself at a training organised by Community World Service Asia under its Capacity Enhancement Program.
The training titled 'Leading in Complexity and Ambiguity', was held in March (2022), providing a learning space for humanitarian practitioners to reflect on their leadership style and its relevance and effectiveness in the Covid-19 context and other crises. "We received resource material before the training which was concise and easy to understand. This allowed us to get familiar with the content of the training and come prepared to the workshop."
Aman found the session on feedback management and coaching as a leadership most interesting. Learning how to take critical and positive feedback as practised in one of the training exercises has really helped Aman strengthen relevant systems in his organisation and in his professional dealings. "The feedback mechanism incorporated in the training and the session on it encouraged me to implement the same in my organisation. Upon my return, I developed an anonymous feedback form and encouraged staff to share their feedback regarding management, co-workers and office facilities. The staff was sceptical and cautious due to the possibility of punitive action being taken against them. I held a session with all employees to explain the value and anonymity of the feedback system and to urge them to freely submit their opinions. This increased staff confidence, and they were more willing to provide comments as a result."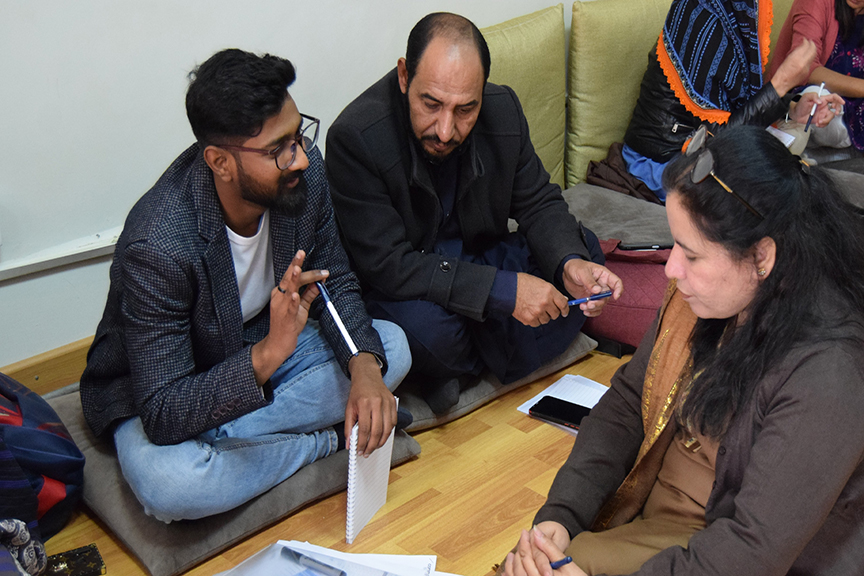 While frequency of feedback received increased, Aman observed that the feedback they were receiving was mostly centred on the negative aspects of the organisation. In light of this, he introduced a 'compliment slip' allowing employees to anonymously submit good thoughts about the organisation and colleagues as well. "We distributed both forms among staff on a weekly basis. This really boosted the morale and motivation of our team members because they know that they will get appreciated through compliment slips. This initiative has established a culture where transparency and confidentiality can both exist, encouraging employees to offer their comments honestly and confidently. Before staff awareness on this was increased only 2-3 feedback slips were received weekly, while the number has now increased to almost 20."
Another key learning of Aman was coaching as a leader. He learned through the session that coaching employees/staff members on organisational values and objectives was an effective way to build teams, individual staff capacity and increase confidence and productivity. "Coaching is more performance driven, designed to improve the professional's on-the-job performance. I improvised my coaching methods. As staff would sometimes discuss problems they faced within the organisation, I would usually hear them out and work on the solution myself. However, I now ask them for solutions and I ask them related questions to create a comfortable environment during our discussions. I now urge them to draw the solution while responding. I am amazed to see how the discussions eventually lead to a solution."
"The workshop helped me enhance my expertise and bring about a positive change at RDO. The staff is more expressive and comfortable talking to me about any matter that arise in the organisation," stated Aman optimistically.