Building Disaster Resilient Communities Since 2002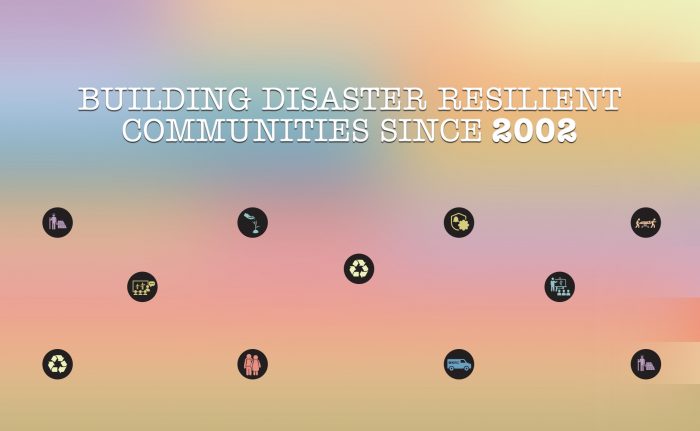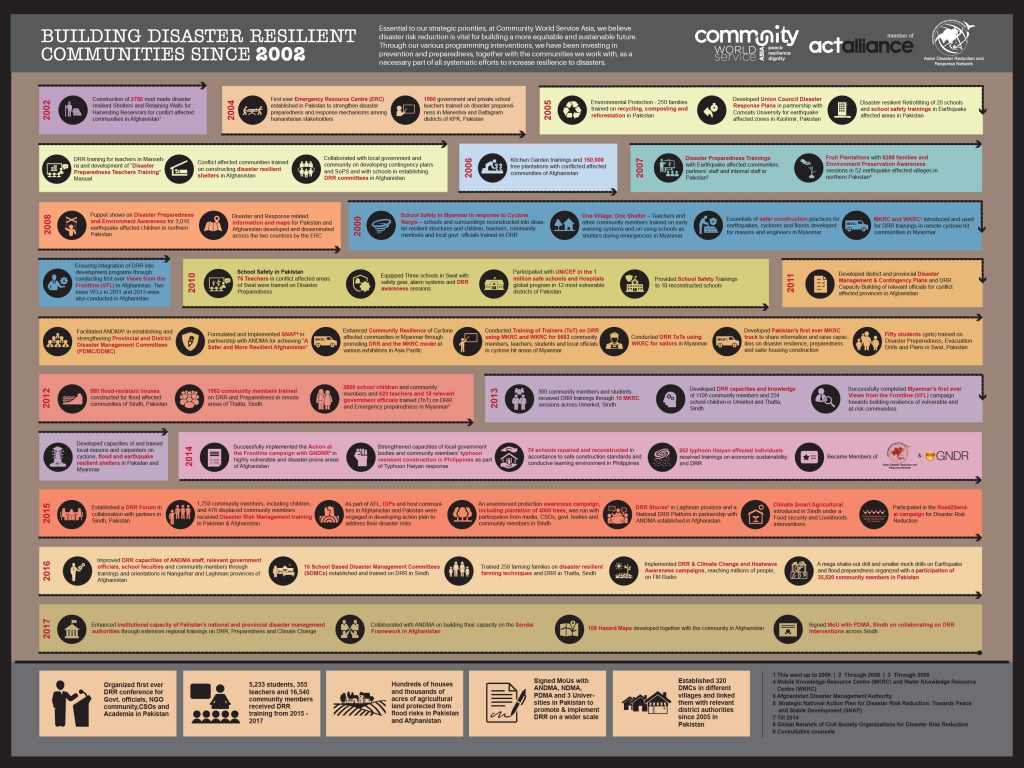 International Day for Disaster Reduction, held annually on 13th October, celebrates the way that people and communities around the world reduce their exposure to disasters and raise awareness about the risks that they face. This includes disaster prevention, mitigation and preparedness (UNISDR). This year at Community World Service Asia we are celebrating and looking back at all the work we have done with the communities we work with on reducing disaster risks and increasing their preparedness to natural hazards.
Essential to our strategic priorities, at Community World Service Asia, we believe disaster risk reduction is vital for building a more equitable and sustainable future. Through our various programming interventions, we have been investing in prevention and preparedness, together with the communities we work with, as a necessary part of all systematic efforts to increase resilience to disasters.