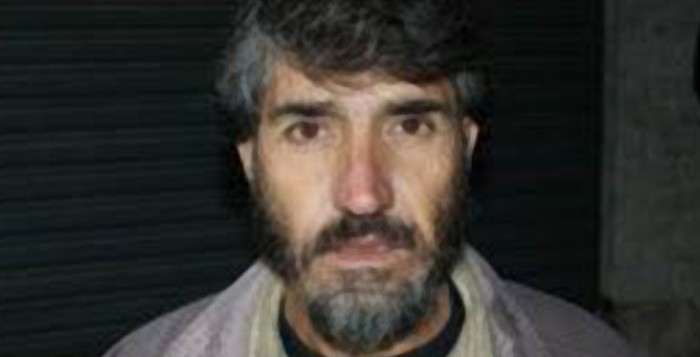 Ameer khan, 39, migrated from Kalam to Swat in Khyber Pakhtunkhwa, Pakistan, around three years ago where he was living in a rented house of two rooms, a kitchen and bathroom. To support his family of ten including his mother, wife, six daughters, a son and a disabled father-in-law, Ameer khan sold peanuts on a cart in the market during winter. In the warmer months, he used the same cart to sell local cold drinks. Although with a daily wage of PKR 400/, Khan was not making enough to cover all of his household expenses, he was still able to manage somehow.
Khan's struggles were amplified in the aftermath of an earthquake that hit Swat along with other areas of Northern Pakistan on October 26, 2015. While one room and a boundary wall were completely damaged, the other room was partially broken thus becoming unlivable. Khan was left with no choice but to shift his family to a neighbor's home for a few days. Due to limited space, however, he had to bring them back to his own house where the only undamaged space, to live in, was the kitchen. To accommodate everyone in a single room, Khan had to sleep under the open sky during freezing winter nights.
"Ameer and his family have suffered a lot due to this earthquake and despite the damage to his house, he has not been included in the government's earthquake survivor's compensation list for reconstruction,"
says Jamil Ahmad, Kisan councilor, local government representative of district Swat.
"We tried our best to include him but unfortunately our efforts were futile as the list had been finalized and could not accommodate more people," he added.
Among the more urgent needs of the communities, winterization support tops the list of most prioritized needs. Having identified the urgency of providing relief to earthquake-affected communities, Community World Service Asia, has thus far, provided support to 504 families through the funding support of UMCOR in the area.
Ameer Khan was also among the selected right holders for the winterization support assistance.
"I am very thankful to Community World Service Asia for helping me in catering to the most urgent needs of my family. With this support, at least we have something to cover ourselves with during this extreme weather",
he said.