WASH

We promote community ownership of water systems and provide information so that they realize their right to water, sanitation, and hygiene. From installing hand-pumps to constructing latrines, our initiatives aim to ensure the locally appropriate solutions to improve the water quality and hygiene standards of the disaster-affected and underdeveloped communities. Equally important is increasing awareness on good sanitation and hygiene practices and how this should be integrated in their daily lives. Capacity building on the technical, managerial, and operational aspects is provided to community members for smooth and well-maintained water supply mechanisms.
Latest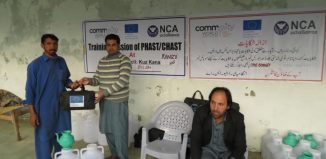 Community World Service Asia is implementing an integrated emergency WASH and Shelter project for families affected by the 2015 earthquake in District Shangla, Pakistan....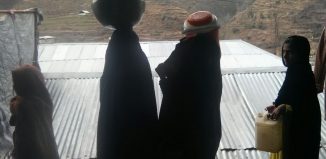 Remote and rural areas affected by recurrent natural disasters often suffer the most when it comes to their recovery, rehabilitation and development. The 7.5...