Where Ambition Meets Reality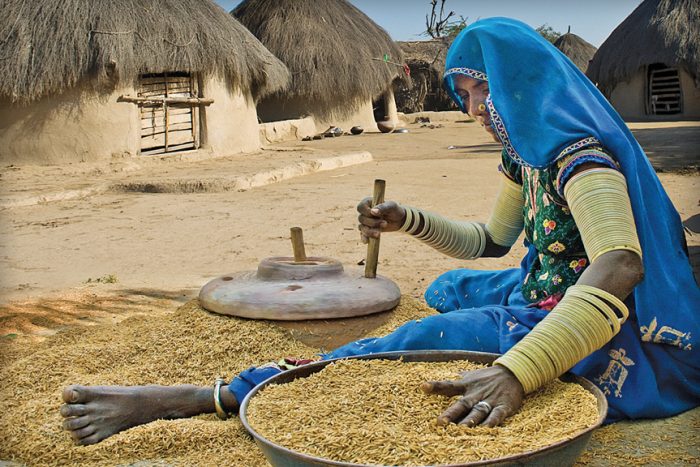 Legend has it that it was a Rajput chieftain, Amar by name, who established the fort of Umerkot at a very remote time in the past and for a long time it was known as Amarkot – Eternal Fort. History does not have much on that. It only tells us that one Parmar Sodha of Ujjain, moved into this part of the desert and having displaced the Soomra ruler of Umerkot, established himself in the castle.
It was his descendant Rana Vairsal who played host to Humayun in 1542 when the Mughal fled before Sher Shah Suri. Time passed, and in the eighteenth century the Kalhoras replaced the Sodha Rajputs in Umerkot. Thereafter, Umerkot suffered a plundering raid at the hands of the Madad Khan of Kandahar before it passed into the relative but short-lived peace of Talpur reign.
In 1843, the British had replaced the Talpurs in Sindh. Strangely, even though Umerkot lay on the trade highroad from Shikarpur in the north to Kutch by the sea, it was neglected while other parts of Thar received significant British attention. In the last two centuries, Umerkot was just another town of the district of 'Thurr and Parkar' as British officials knew it. The western part of the district gained some little from British-built irrigation off the Nara Canal, while on the east the desert sprawled virtually untouched by the march of time.
In 1993, Umerkot was established as a district. However, in 2000, this new district was abolished and re-merged with Mirpur Khas only to be established all over again in 2004. With four talukas (sub-divisions), the district of Umerkot is among the poorest in Sindh. While the western sub-divisions are somewhat better off being in the irrigated part, the eastern parts are as disadvantaged as any in the Thar Desert.