WEBINAR: Localisation during COVID-19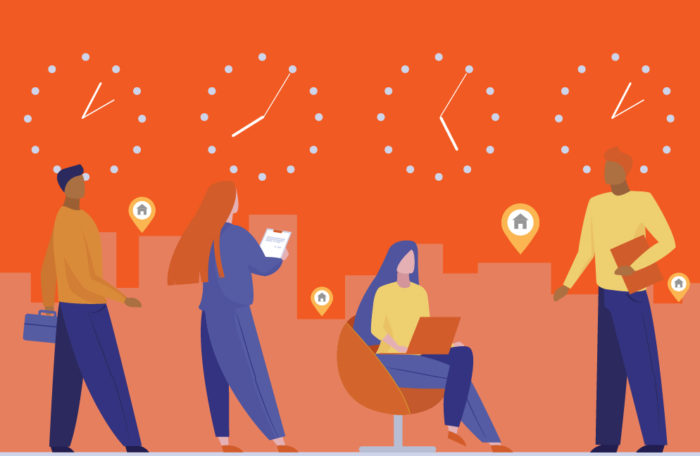 Facilitated by Smruti Patel, Naomi Tulay-Solanke & Dr. Marie-Noëlle AbiYaghi
When: June 2, 2020
What time: 2:00 PM (Pakistan Standard Time)
Where: ZOOM – Link to be shared
Language: English
How long: 90 minutes
Who is it for: Humanitarian and development practitioners working in or with hard-to-reach areas, NGOs, and INGOs involved in COVID19 response all over the world
Format: Presentation & Discussion
Speakers: Smruti Patel, Global Mentoring Initiatives & Alliance for Empowering Partnership Naomi Tulay-Solanke, Community Health Initiative (CHI) & Liberian Women Humanitarian Network Dr. Marie-Noëlle AbiYaghi, Lebanon Support
Purpose 
The webinar will help explore:
The support that local and national actors are receiving from the international community as per Grand Bargain (GB)commitments during the Covid-19 response
The importance of tracking progress against the GB commitments using the 7 dimensions framework
Increased challenges faced during the Covid-19 crisis and potential solutions
Experience Sharing of local and national organisations from different regions
Background
The coronavirus COVID-19 pandemic is the defining global health crisis of our time. In addition to the loss of lives and the disruption to millions of lives, the economic damage is already significant and far-reaching.
However, the COVID-19 crisis response and the Global Humanitarian Response Plan (GHRP) presents opportunities to accelerate progress on the Grand Bargain commitments and reverse the existing inequities. Local and national civil society organisations have a critical role to play and have been at the forefront of the response to COVID-19. They have been supporting efforts of their governments and providing information, providing food and physio social assistance and more. Their support has been critical also because drastically reduced international travel and supply lines had made large scale international mobilization impossible. Many international actors are also dealing with their own operational disruptions and domestic COVID-19 crisis.
The webinar will provide a framework for localisation and exchange experiences from different regions and discuss how localisation is progressing, the challenges it encountered and the way forward. These discussions will help to capture the views of local and national NGOs and the recommendations from the discussions will contribute to the GHRP revision progress which is taking place after every 6 weeks.
Community World Service Asia is hosting a series of learning and experience sharing events in Asia, particularly focusing on the steps taken by organisations to blunt the impact of the Covid-19 pandemic. This webinar is a part of this learning program and jointly hosted by CWSA and the Alliance for Empowering Partnerships (A4EP).
Community World Service Asia (CWSA) is a humanitarian and development organization, registered in Pakistan, head-quartered in Karachi and implementing initiatives throughout Asia. CWSA is a member of the Core Humanitarian Standard (CHS) Alliance and a Sphere regional partner.
The Alliance for Empowering Partnerships (A4EP) is a network of organisations committed to rebalancing the humanitarian architecture and practices to enable locally-led responses. Their vision is a world where sustainable, independent and accountable local organisations promote a society based on democratic principles, equality and social justice, and particularly in aid-recipient countries, are leading voices and play a leading role in relief and humanitarian assistance.
This 90-minute webinar will also be an opportunity for sharing best practices from participants and how they have taken into account the current crisis, including best practices in partnering and advocating for localisation in country, regionally and internationally.
Register here: Localisation during COVID-19
Smruti Patel

Smruti is the founder and Co-Director of the Global Mentoring Initiatives based in Switzerland. She has been working in the humanitarian sector since 1995. Smurti Patel was a member of the Tsunami Evaluation team for Multi-Agency Thematic Evaluation: Impact of the tsunami response on local and national capacities, and since then has been an active advocate for locally led responses. She lead the development of Network of Empowered Aid Response (NEAR) from idea on paper to the launch of the network at the World Humanitarian Summit in May 2016 and has been involved in the research to develop localisation framework for the Start Network, to assess and measure their progress towards localisation. The "Seven Dimensions Localisation Framework" has been used and adapted by many organisations and regions. Smruti is now actively involved in advocating for the change in the humanitarian system to more locally led responses. She is a member of the Charter4Change coordination group and a member of the International Convening Committee of Alliance for Empowering Partnership.
Naomi Tulay-Solanke

Naomi Tulay-Solanke is a Liberian Feminist, a human rights activist, a humanitarian and the Founder Executive Director of Community Health Initiative (CHI), a national non-governmental organization that is providing healthcare and social services to women and children in underserved and hard to reach communities in Liberia since 2014. Naomi is a founding member of the Liberian Women Humanitarian Network also a founding member of NEAR and the Feminist Humanitarian Network. She is passionate about the role and recognition of local actors in humanitarian work.
Dr. Marie-Noëlle AbiYaghi

Dr. AbiYaghi is a political scientist. She is a founding member and the current director of Lebanon Support, an interdisciplinary action-oriented research center. She specializes in contentious politics, the sociology of public action, and the political economy of knowledge production in the MENA. AbiYaghi has held positions in academia as well as international organisations. She strives to create spaces for synergy between the scientific community and the practitioner field.