Webinar: FATF and COVID-19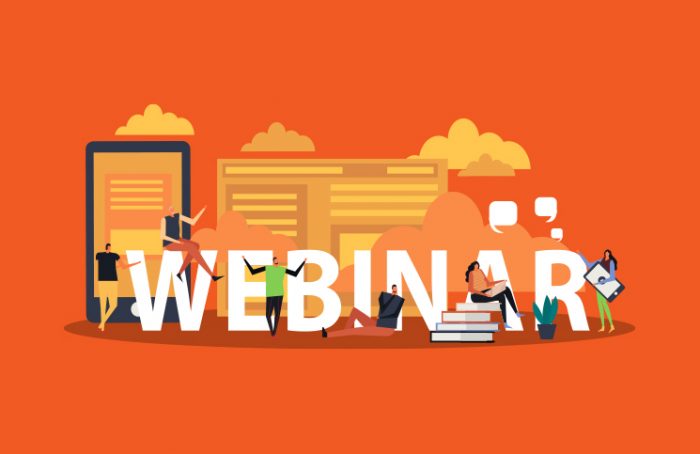 Facilitated by Karen Janjua and Lia van Broekhoven
When: June 25, 2020
What time: 2:00 PM Pakistan Standard Time
Where: ZOOM – Link to be shared
Language: English
How long: 90 minutes
Format: Presentation & Discussion
Who is it for: Humanitarian and development practitioners who wish to learn more about the impact of counter-terror regulations and policies on their operating environment; including, their capacities to respond to COVID-19?
Speakers: Karen Janjua, Community World Service Asia (CWSA); Lia van Broekhoven, Human Security Collective (HSC)
Purpose:
As a non-profit organization (NPO), explore the impacts of Terror Finance regulations at national and international levels:
Is your NGO unable to register with ease?
Is your NGO perceived as being "at risk" of being used as a conduit for terrorism financing?
Are your day-to-day operations hampered?
Are your bank transfers delayed or blocked?
This webinar will help explore:
The drivers behind some of the issues you might be facing, which stem from the counter-terrorism and the architecture which countries have constructed countering the financing of terrorism (CFT)
The Financial Action Task Force (FATF) and its standards on anti-money-laundering (AML) and countering the financing of terrorism (CFT)
The impact of the FATF standards on NPOs, including the unintended consequences
How to mitigate the unintended consequences and advocate for a proportional, effective and risk-based approach which does not impede charitable activity in any way (based on country case studies and examples)
How the COVID-19 crisis is impacting the already challenging situation
Background
Community World Service Asia and Human Security Collective (HSC) are jointly hosting this webinar on FATF and COVID-19 on June 25th, 2020.
National and international efforts to counter the financing of terrorism, including the policies and regulations formulated at the supra-national level, have had negative consequences on the operational environment of civil society organizations worldwide.  A one-size-fits-all approach to regulations, instead of a risk-based and proportionate implementation of the rules has resulted in humanitarian and development activity being hampered via administrative and financial channels. The Global Non-Profit Organizations (NPO) Coalition on the FATF, of which HSC is co-chair and CWSA a member, has been working for many years on revising the standards and on their effective implementation.
This webinar will outline the standards and detail their impacts, chief among which is the financial exclusion of NPOs. It will then discuss the advocacy that led to important changes in the standards, as well as the ongoing engagements at both international and national levels on issues such as Risk Assessments of the NPO sector and financial inclusion. Country case studies will further illustrate these engagement strategies.
The webinar will aim to deepen an understanding of the structural nature of the drivers of some of the shrinking civic space issues that NPOs face as well as provide engagement and advocacy avenues that are working to alleviate the negative regulatory impacts, going forward. Given that the COVID-19 crisis is only exacerbating some of these challenges, and at a time when humanitarian need is at its peak, it is important to leverage this understanding into mitigating action.
This 90-minute webinar will also be an opportunity to learn from participants on whether they recognize some of the issues outlined and to share best practice, engagement and advocacy strategies tailored for their contexts.
Community World Service Asia (CWSA) is a humanitarian and development organization, registered in Pakistan, head-quartered in Karachi and implementing initiatives throughout Asia. CWSA is a member of the Core Humanitarian Standard (CHS) Alliance and a Sphere regional partner.
Human Security Collective (HSC) is a foundation based in The Hague working on issues of development, security and the involvement of citizens in their communities and societies. We believe that the idea of Human Security with its focus on people, relationships and human rights provides an organizing frame for action. Based on the elements of trust-creation, local ownership, empowerment and collective action, we facilitate conversation between civil society, policy shapers and other actors to promote alternative approaches to current security practice.
[ucaddon_uc_icon_hover_effect_button text="Register here" icon="fa fa-arrow-circle-up" link="https://zoom.us/webinar/register/WN_iDezrsmeQ-GiA82uwpYKUg" background_color="#F05A22″ align="left" uc_fonts_data="JTdCJTIydGV4dCUyMiUzQSU3QiUyMmZvbnQtc2l6ZSUyMiUzQSUyMjExcHglMjIlN0QlN0Q="]
Applicants will be informed by 20th June 2020 about their confirmation status. Up to 200 participants will be accommodated on a first come first serve basis. We would appreciate anyone willing to share some best practices on the topic under discussion.
[ucaddon_uc_starter_team_member border_color="#ffffff" designation="Deputy Regional Director at CWSA and a Board member of ACT Alliance" designation_color="#F05A22″ name="Karen Janjua" iamge="9143″]JTNDcCUzRUthcmVuJTIwaXMlMjBhJTIwRGVwdXR5JTIwUmVnaW9uYWwlMjBEaXJlY3RvciUyMGF0JTIwQ1dTQSUyMGFuZCUyMGElMjBCb2FyZCUyMG1lbWJlciUyMG9mJTIwQUNUJTIwQWxsaWFuY2UuJUMyJUEwJUMyJUEwJTIwU2hlJTIwaGFzJTIwd29ya2VkJTIwZXh0ZW5zaXZlbHklMjB3aXRoJTIwY2l2aWwlMjBzb2NpZXR5JTIwb3JnYW5pemF0aW9ucyUyQyUyMEludGVybmF0aW9uYWwlMjBvcmdhbml6YXRpb25zJTIwYW5kJTIwZ292ZXJubWVudHMlMjBhY3Jvc3MlMjB0aGUlMjBnbG9iZSUyMG9uJTIwcG9zdC1jcmlzaXMlMjByZWNvdmVyeSUyQyUyMGdvdmVybmFuY2UlMkMlMjBodW1hbiUyMHJpZ2h0cyUyMGFuZCUyMGRlbW9jcmF0aXphdGlvbi4lMjBTaW5jZSUyMDIwMTclMkMlMjBzaGUlMjBoYXMlMjBmb2N1c2VkJTIwb24lMjBjaXZpbCUyMHNvY2lldHklMjBzdXN0YWluYWJpbGl0eSUzQiUyMHBhcnRpY3VsYXJseSUyQyUyMGVuZ2FnZW1lbnQlMjB3aXRoJTIwZ292ZXJubWVudCUyMGVudGl0aWVzJTIwYW5kJTIwTkdPcyUyMGluJTIwUGFraXN0YW4lMjB0byUyMGJ1aWxkJTIwYXdhcmVuZXNzJTIwYXJvdW5kJTIwdGhlJTIwdW5pbnRlbmRlZCUyMGNvbnNlcXVlbmNlcyUyMG9mJTIwQ0ZUJTJGQU1MJTIwcmVndWxhdGlvbnMuJTNDJTJGcCUzRQ==[/ucaddon_uc_starter_team_member]
[ucaddon_uc_starter_team_member border_color="#ffffff" designation="Co-founder and Executive Director of Human Security Collective" designation_color="#F05A22″ name="Lia van Broekhoven" iamge="9144″]JTNDcCUzRUxpYSUyMGlzJTIwdGhlJTIwY28tZm91bmRlciUyMGFuZCUyMEV4ZWN1dGl2ZSUyMERpcmVjdG9yJTIwb2YlMjBIdW1hbiUyMFNlY3VyaXR5JTIwQ29sbGVjdGl2ZSUyMGJhc2VkJTIwaW4lMjBUaGUlMjBIYWd1ZS4lMjBTaGUlMjBpcyUyMGNvLWNoYWlyJTIwb2YlMjBhJTIwR2xvYmFsJTIwQ29hbGl0aW9uJTIwb2YlMjBOb25wcm9maXQlMjBvcmdhbml6YXRpb24lMjB0aGF0JTIwZW5nYWdlcyUyMHdpdGglMjB0aGUlMjBGaW5hbmNpYWwlMjBBY3Rpb24lMjBUYXNrJTIwRm9yY2UlMjAlMjhGQVRGJTI5JTJDJTIwdGhlJTIwZ2xvYmFsJTIwc3RhbmRhcmQtc2V0dGVyJTIwb24lMjBBbnRpLU1vbmV5JTIwTGF1bmRlcmluZyUyMGFuZCUyMENvdW50ZXJpbmclMjBGaW5hbmNpbmclMjBvZiUyMFRlcnJvcmlzbSUyME1lYXN1cmVzJTIwdG8lMjBlbnN1cmUlMjB0aGF0JTIwZ292ZXJubWVudHMlMjBhcHBseSUyMHRoZSUyMEZBVEYlMjBzdGFuZGFyZHMlMjBhZGVxdWF0ZWx5JTIwYW5kJTIwcHJvcG9ydGlvbmFsbHklMjBpbiUyMHJlbGF0aW9uJTIwdG8lMjB0ZXJyb3Jpc20lMjBmaW5hbmNpbmclMjByaXNrcyUyMHRvJTIwYXZvaWQlMjBuZWdhdGl2ZSUyMGltcGFjdHMlMjBvbiUyMGNpdmlsJTIwc29jaWV0eS4lM0MlMkZwJTNF[/ucaddon_uc_starter_team_member]