Training on: Project Cycle Management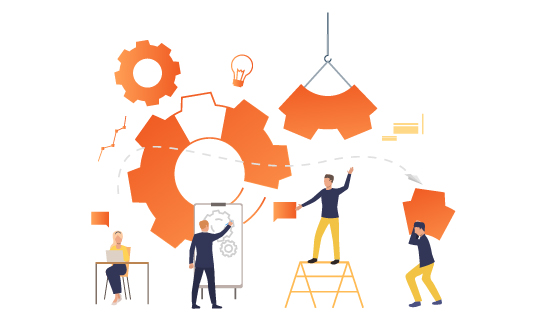 When: 14th-16th February 2022
Where: Murree, Punjab
Language: Urdu and English
Interested Applicants: Click here to register
Last Date to Apply: January 31st, 2022
Training Objectives:
The training will focus specifically on developing the ability of participants to:
Comprehend concepts and terminologies of Project and Project Cycle Management
Recognize various phases of Project Cycle Management and their importance
Understand and sharpen their skills to use various analytical tools for Project Identification
Learn to use causal hypothesis and Theory of Change for project designing and implementation
Understand M&E essentials and learn to plan for monitoring and evaluation at the time of inception of project life cycle
Learn to incorporate lessons from similar projects in the designing of new projects
Rationale
The development agenda has been, for long, aimed at improving quality of life of communities. However, projects can fail to meet priority needs of communities and not achieve stated outputs. These failures can be attributed in part to poor project cycle management, such as inadequate opportunities for potential beneficiaries to participate in project identification, weak financial management, inadequate monitoring during implementation, poor linkages between project activities and project purpose, and insufficient attention to the external environment during project design. Projects are more likely to succeed when the socio-economic context in which they operate is taken into considerati9on.
The rationale for imparting training of NGOs in project cycle management to equip development practitioners with the skills and tools to identify projects, recognize roles of different groups, overcome challenges to project management and apply techniques such a logical framework for maximum output. Participants of the training will go through all critical phases of project cycle management both theoretically and practically and there will be ample room through group exercises to benefit from the rich knowledge of participants that they will be bringing from their respective fields and focus areas.
Number of Participants
A maximum of 20 participants will be selected for the training. Women, differently abled persons and staff belonging to ethnic/religious minorities are encouraged to apply. Preference will be given to participants representing organizations working in remote and under-served areas.
Selection Criteria
Participant's organization should be registered with its respective provincial Social Welfare Department
Participant is mid/senior for program/project manager working in a local/national NGO
Participants from women led organisations, different abled persons, religious/ethnic minorities will be given preference
Commitment to apply learning in their work, including dissemination of learning within their organisation
Fee Details
Training fee for each participant is PKR 10,000. Fee concessions and scholarships are available for participants belonging marginalised groups and NGOs with limited funding.
Facilitator/Lead Trainer: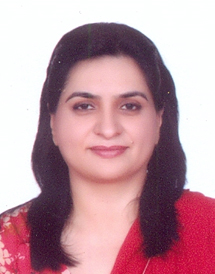 Ms. Sofia Noreen is an ambitious professional with over 28 years' eventful career studded with brilliance predominantly in the area of research, program/ project designing and execution, monitoring, international development, and liaison & coordination. Her areas of focus include Gender and Women Empowerment, Climate Change/ Food Security within rural communities, and Governance issues both at policy and implementation levels. She is a dependable professional with a comprehensive understanding of Pakistani politics, the parliamentary setup, and electoral reform agenda and familiar with election management systems both for general and local bodies elections.
Ms. Sofia has delivered multi-day training programs on train-the-trainer, team building, and other related topics. She is an articulate communicator who is highly well versed in Log Frame Analysis, Risk Analysis, and management for Result Based Management, budgeting, staff recruitment, capacity development, NGO management, stakeholder engagement, evaluation of program and projects, report writing, and manuals. Throughout her career, she has been committed to following the principles set forth with the UDHR, ICCPR, CEDAW, and other international conventions and standards.
Additional Details: The final deadline for applications is January 31, 2022. Please be assured that incomplete applications will not be entertained.
Community World Service Asia (CWSA) is a humanitarian and development organization, registered in Pakistan, head-quartered in Karachi and implementing initiatives throughout Asia. CWSA is member of the Core Humanitarian Standard (CHS) Alliance, a member of Sphere and their regional partner in Asia and also manages the ADRRN Quality & Accountability Hub in Asia.