The state of a working woman's life in a new Afghanistan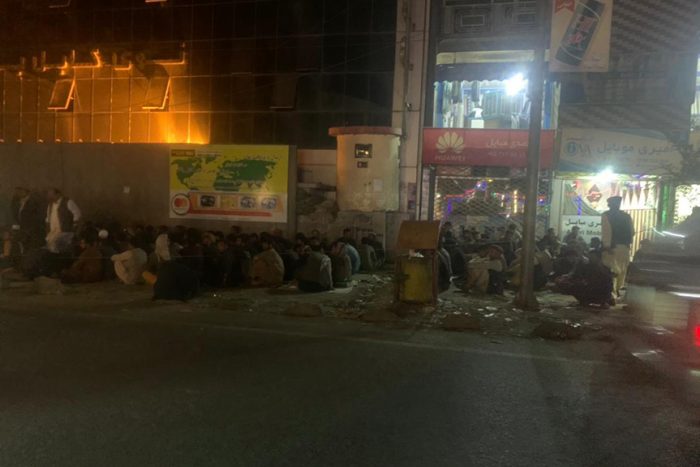 "Coming back to office is still challenging as we are unaware of the changing situation," says Hamdiya Amin, a humanitarian worker engaged in the aid and development sector in Afghanistan since the last 14 years.
With the sudden change of regimes in Afghanistan, many private and government offices as well as financial institutions closed down, bringing life and businesses to a sudden halt in the country. After more than a week of banks closure in Afghanistan, banks finally began to reopen two weeks ago which drew large crowds of hundreds of people rushing to the banks all at once to withdraw cash for household and other use. "People were standing in long queues to withdraw money after some banks reopened in the Afghan capital. We were only able to withdraw USD 200 (AFN 17,767) on monthly basis which was insufficient, as our household expenses would normally add up to AFN 35000."
The takeover of Afghanistan by the new government has undoubtedly put forth new challenges for the women in Afghanistan. "Women are scared to resume their jobs. Children are at home, as many schools have not reopened since the new regime. Young girls are rarely stepping outside, as the situation is quite uncertain. My husband is currently unemployed and at home. It has become difficult to make ends meet as inflation is on the rise. My husband was a legal representative with the government. He lost his job when the new government formed. The present government has been slow to reopen government offices as it has yet to announce an administration and leadership structure."
Afghanistan's Ministry of Economy confirmed in July 2020 that 90 percent of Afghans are living below the poverty lineⁱ, while a recent UNDP report further claims that 97 percent of Afghan people could plunge into poverty by mid 2022ⁱⁱ. "We are facing a full-on development collapse on top of humanitarian and economic crises," said Kanni Wignaraja, UN Assistant Secretary-General and UNDP Director of the Regional Bureau for Asia and the Pacific. Women and girls in Afghanistan continue to face widespread discrimination and human rights abuses. In 2020, Afghanistan ranked among the least favourable on the Gender Inequality Index and the literacy rate for women is among the lowest in the worldⁱⁱⁱ. These statistics are only expected to worsen if the situation remains the same.
"We are facing an uncertain future. Can we trust the new government on women's rights? The answer now is that it does not matter much. The new government have swept back to power, and dealing with them is the reality, again, for Afghan women and girls," said Hamdiya. "Women are not permitted to hold higher official seats. Likewise, they are at risk of losing their jobs. On the other hand, schools have been notified to resume classes from Grade 1 till 6 only. Until further notice, higher classes are not operational. A large number of government schools, colleges, and institutions remain shut. Private schools and colleges have however resumed classes in several regions. Many poor and displaced families, on the other hand, who can only afford to send their children to government schools, are still waiting for academic institutions to begin classes."
---
ⁱ https://tolonews.com/business/ministry-confirms-90-afghans-live-below-poverty-line
ⁱⁱ https://www.undp.org/press-releases/97-percent-afghans-could-plunge-poverty-mid-2022-says-undp
ⁱⁱⁱ http://hdr.undp.org/en/countries/profiles/AFG