Quality and Accountability Standards in COVID-19 Response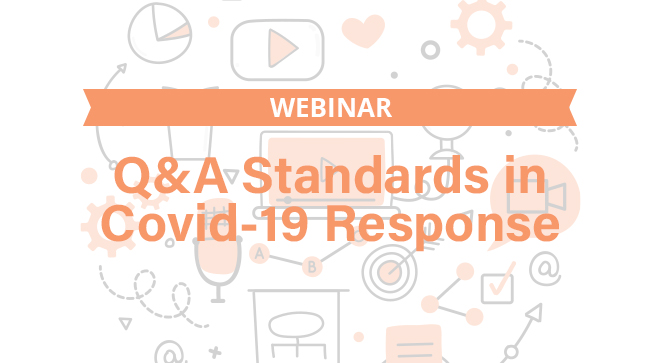 Dear Partners & Friends,
We all are facing difficult times due to the COVID 19 pandemic. The COVID 19 presents unique challenges in relation to understanding of the humanitarian organization and their capacity to respond. In the current situation, our collective commitment to accountability to affected people will be more important than ever.
Both the Sphere and Core Humanitarian Standard Alliance (CHSA) have come up with important information for strengthening principled humanitarian action for responding to the current crises. Community World Service Asia (CWSA) is organizing a Webinar: Q&A Standards in COVID19 Response on April 9 at 11 am, to provide an opportunity to humanitarian professionals to learn about using Quality and Accountability approaches while responding to emergencies like COVID-19.
The webinar will guide humanitarian practitioners on using Q&A tools in their response and will help develop key messages to raise awareness for the most vulnerable populations affected by the COVID-19.
We look forward to your Registration for this webinar. Please find attached more details on the webinar.
Click here to download Brochure
Thank you,
Best Regards,
CWSA Team