Parents and Teachers eagerly anticipate for schools to reopen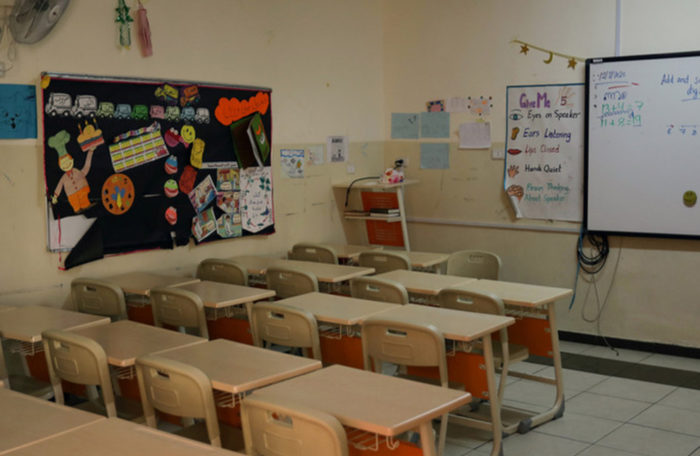 Photo Credit: Muhammad Hamed (REUTERS)
Without education, there is darkness around us. There is no ray of hope about when the schools will reopen. However, we, as teachers, have to remain strong and deliver our best to overcome this challenge. A time will come when the schools will be filled with children and that is when we will collectively fill all gaps and deliver quality education once again,
says Talib Hussain who is a teacher at the Nationalized Muslim School in Maheshwari Para, Umerkot, Pakistan.
Most governments around the world have temporarily closed educational institutions in an attempt to contain the spread of the COVID-19 pandemic. According to UNESCO, the COVID-19 pandemic that resulted in the closure of most of the educational institutions across the globe has also affected the education of 46.8 million schoolchildren in Pakistan. Millions of young and old learners will be further affected by the crisis in the near future.
The COVID-19 pandemic has disrupted the whole sphere of life including businesses, schools, hospitals and other working spaces. The lockdown has gravely affected the academic system and has had a huge impact on students and teachers especially in the rural areas as we have limited access to the internet and advance tech to apply remote teaching,
shares Talib Hussain.
The unavailability or limited internet connection among students is a major hindrance in the continuation of teaching or school activities and homework. Students are unable to continue studying from home.. They need a mentor to guide them with their studies. Most poverty-stricken households in Umerkot do not have access to the internet or smartphones. Consequently, an online alternative is challenging to adopt here,
added Talib disappointedly,
There is a need for online classes to resume studies and engage students back to learning. But the lack of resources to purchase android phones and internet connections for teachers and students is a very costly initiative.
Investing in the internet or smart technology is out of the question, especially at a time like this when communities have lost their livelihoods and incomes are either nil or at a bare minimum.
Even though Umerkot is far from being a well-developed area, people in its villages have still been severely affected by the COIVD-19 lockdown. The families of daily wagers and those working in bigger urban hubs are suffering the most as their sources of income has diminished.
People are running out of food and essential household needs. The government has initiated the Ehsaas1 Program to provide relief to people on the basis of merit, transparency and impartiality. However, the aid is not sufficient for large families, having limited resources, to cater for all members in the family. If the situation is not contained soon, it will become tougher to facilitate a huge majority of the poorest populations,
expressed Talib worriedly.
Talib makes sure he informs and updates his own children regularly on the developments of the coronavirus pandemic. He ensures they keep their hands clean, use sanitizers when needed and wear masks when leaving the house.
Seeing that children are disengaged from studies, I often wear my teacher hat and try to ensure they spend some time studying and learn something new at home each day. However, not every parent possesses such skill or knowledge that I have been trained with. But they can try. Therefore, in addition to building awareness on COVID-19, we must also sensitize parents to engage their children in reading and writing exercises at home. This way children will spend some time with their books rather than watching television or playing around the whole day. If this lockdown exceeds till June, it will become necessary for the government to work on alternative education plans to ensure the continuation of learning and gaining literacy.
---
Launched on March 27, 2019, the objective of Ehsaas is to reduce inequality, invest in people, and lift lagging districts. Under the Ehsaas program 12,000 Rupees is given as per family via SMS Registration.