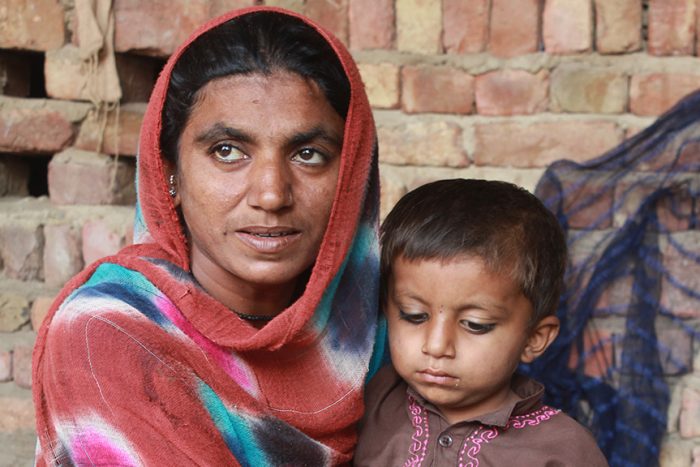 As many other disasters and crises, the Pakistan floods have had a disproportionate impact on women and young girls. Deep-rooted gender inequality, exacerbated by poverty and illiteracy has widened the gap in impact between men and women affected by this climate change-led disaster.
Heightened tensions, fear and uncertainty coupled with loss of income are driving increased violence against women and girls. Cases of harassment and sexual violence have also been reported, fueled by disputes over food and other essential items. As food insecurity rises, young girls in particular are at higher risk of violence, including sexual exploitation and forced marriage in exchange for money to buy food for the rest of the family[1].
Even before the floods, many of these women from affected communities were often recognised as "Lone Survivors", being the sole breadwinners for their families or households headed by single mothers or grandmothers.
Shaista lost her husband to cancer last year. He was the only male member in their family, leaving Shaista to care for their children as well as his mother and sister. During the floods, Shaista and her family found their way to a relief camp to seek help as their house had been completely damaged and they were left without a home. Despite her illness and now without a home, Shaista still runs a small stall (tuck shop) which is right outside the one room house given to her family by the other villagers, where she sells goods for an income. Now 8 members reside in a one bedroom house and she sometimes sleeps in the tuck shop with her children because the space in her house is cram-full.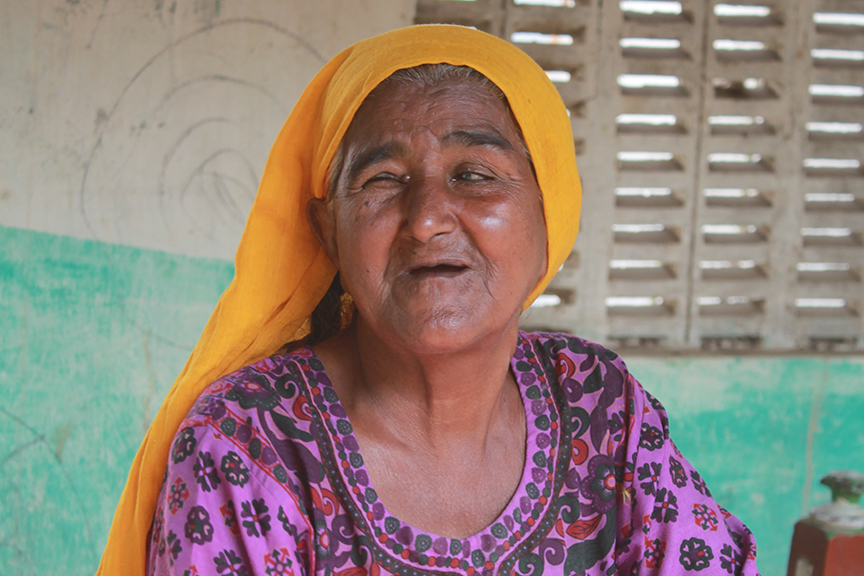 Hawa lost her husband and son in a span of the last three years. She was left widowed and without any heir to support her.  With time, as she grew older,  she also lost her eyesight. As the horrifying rains hit their village (Golo Uner), Hawa, without any immediate family, sat on her Charpai (bed) and waited for help because she could not move. The villagers who loved her like their own, being one of the elders members in her village, came to help and took good care of her. Once families returned back to their village, the conditions were worse since almost everyone had lost their livelihoods, their homes and their livestock.  Hawa, even in her condition, tried to help fellow villagers by offering to sell her only left household items.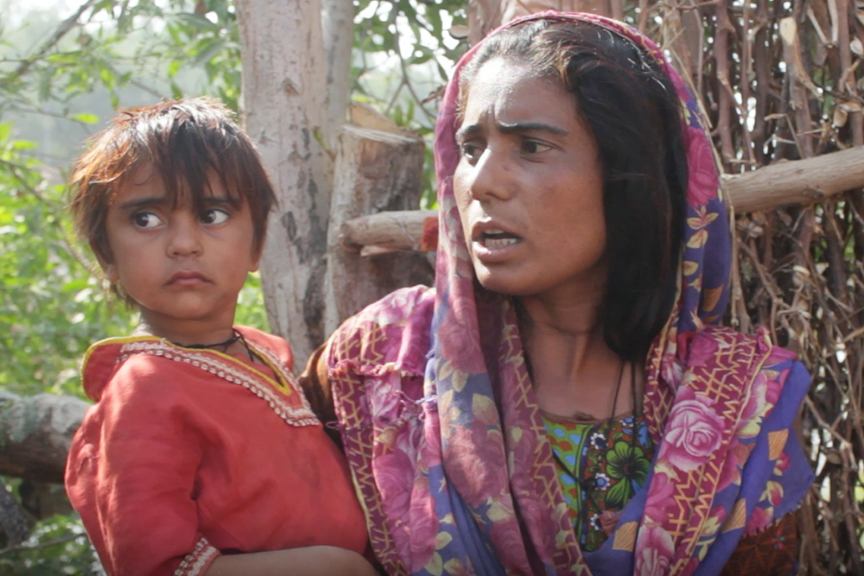 Shehnaz is a mother to three young children.  Her husband worked as a daily-wage labourer. They are from Nawab Machi Village but her husband used to go to Old Hala and worked in a small shop where they used to sell wheat, but the local market and economy has been badly hit by the floods as well and he is left at home without any source of livelihood. Shehnaz and her husband's house was washed away in the floods and they now live in a make-shift shelter made of bricks in their little piece of land outside what was once their home. The agrarian lands and open-grounds surrounding their house are still in ruins and under water. The floods have in fact formed a little pond around their new house now. Everyday, one or the other of Shehnaz's children fall in the little pond and injure themselves or catch an infection or disease from the dirty water surrounding them. It is Shehnaz who has to run to the clinic situated an hour and a half away from their village ever so often to ensure the safety and health of her children. Besides her usual motherly duties, Shehnaz is also selling small household items which she brings from the city every now and then to ensure some income is earned for the family to survive this difficult time.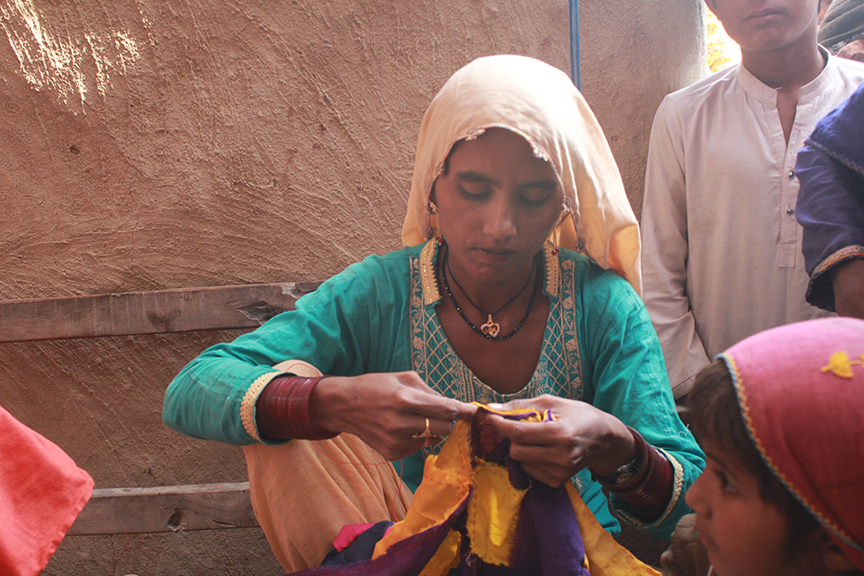 Banu's husband abandoned her, as a new bride, just two months after their wedding. It is eight years since that fateful day but loyal as she is, Banu still waits for him. While she waits for her husband, she does not sit idle – she earns as the only income-bearer for her own family. Without a father to care for her other sisters and mother, Banu cares and provides for her family. As a talented craftswomen, Banu is an expert in applique and patchwork. She sews different coloured cloth patches and makes an exquisite ethnic blanket out of it, called a Ralli in Sindhi. Painstakingly exhausting and intricate, Banu makes two rallis a month on an average and sells each for up to PKR 3000.  This costs Banu her health as her fingers end up swollen and she endures weeks of backaches as her slip disc has been displaced with hours of working in one position. The amount she receives is in no way a fair compensation for her hard work but she has to settle for it as this is their only source of livelihood. As being a Ralli crafter Banu would easily get the goods to stitch a Ralli from Old Hala (she used to walk 2 kms to get on the road and would take a bus from there to reach the market in Old Hala) but due to the floods , the prices in the market have increased and the necessary items are hard to find which makes it difficult for her to buy these items. Banu also lost her threads and patches which she had collected over the period of time, as the flood ruined their quality and the threads were lost.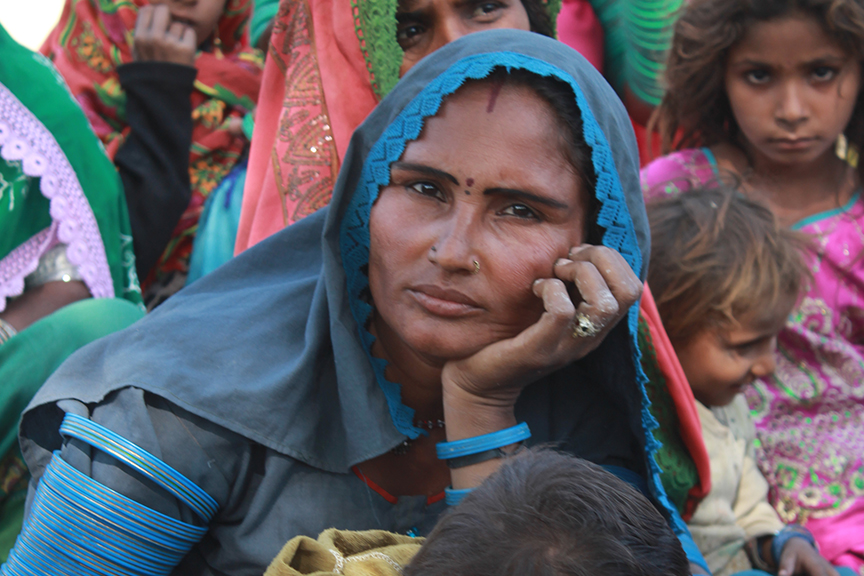 A mother of four children, the youngest only one year old, Pahno fractured her foot when their house wall collapsed in Nawab Machi Village, on her leg during the heavy rain showers in August. Pahno's husband is not home most of the time as he works in Hala and is hardly available for her wife and kids. Their family is struggling to survive since the floods hit their home and village but Pahno has not lost hope. Even in the most difficult of times, she not only takes good care of her children but also worries for her entire community, especially the women. Realising that the health of the women in their community has suffered the most since the floods, she encourages all of them to visit the mobile health clinic established by CWSA and partners. She takes it upon herself to ensure each one of the women she knows go to the OPD for health care. Despite her limping leg, she leads them to the clinic every time. That is true leadership.
Women in Pakistan are silently suffering since the floods hit their homes and their communities. Their houses have washed away, their family and neighbours have died in front of their eyes and they have witnessed unbearable loss but they stand strong. In many ways they were alone before and they are alone now but that does not make them lose their will to survive.
---
[1] UN Women stories – Nov 22