Five Lessons Learnt on Promoting and Implementing Sphere Standards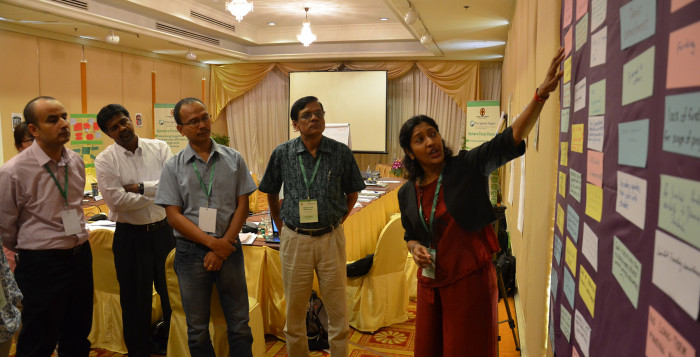 Community World Service Asia in partnership with The Sphere Project arranged a Sphere Focal Point Forum in Bangkok, Thailand in October 2014.
In this forum, participants from the Sphere Country Focal Points discussed challenges in promoting and implementing Sphere Standards in context to their respective work environments and regions. It was realized that these challenges revolve around five main themes essentially, capacity building, resources, coordination and collaboration, gaining commitment and working with the government.
The Focal Points worked in five different groups to discuss and present lessons learned and good practices focusing on the selected topics. As an outcome of this group exercise, five lessons learned sheets have been formulated to be shared with our readers and partners. To view these Lessons Learnt Sheets, please click here to download