Communicating safeguarding, complaints handling and investigations inclusively and effectively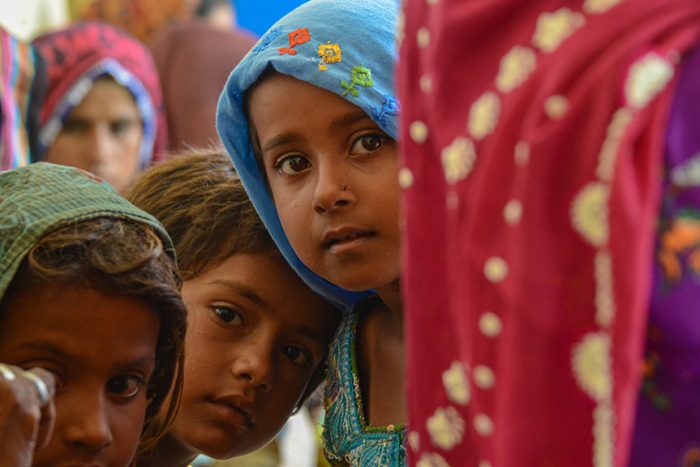 How do we convey our policies to the communities?
How do we give details about our investigation and complaint systems?
Who is informed on the decisions?
Ester Dross raised these questions while facilitating a webinar, titled 'Communication & Safeguarding', on March 1st, 2022. "Communication needs to be focused around our policies, what they say about the communities we serve, what protection measures it has and what we mean by PSEA and safeguarding. Moreover, it is not only important to have complaint systems but it is equally important for the systems to be known and transparent for communities using those systems. They need to know how it works, who receives the complaints and how they are responded to. It is through effective and clear communication that we create trust with the communities we serve," said Ester.
As a continuation of the Quality & Accountability (Q&A) Week 2021, the fifth virtual session, jointly hosted and organised by ADRRN's Quality and Accountability (Q&A) Hub, Sphere, CHS Alliance, ACT Alliance, ALNAP and Community World Service Asia (CWSA), was more focused on exploring ways to ensure inclusive and efficient communication around safeguarding, complaints handling and investigations.
Ester Dross was joined by Mandy Jones, Head of Safeguarding, OXFAM, Great Britain as a speaker in the session. Fifty humanitarian and development practitioners, from Asia and Europe, participated in this 90-minute webinar bringing together a wide array of diverse expertise and knowledge on safeguarding to learn from.
"We are focused on a survivor-centred approach and it underpins our safeguarding investigations. Safeguarding in Oxfam is a set of procedures, measure and practices, to ensure that Oxfam upholds its commitments, to prevent, respond to and protect individuals from harm, committed by Oxfam and/or any related personnel," said Mandy.
Oxfam adopts a non-discriminatory approach for the survivor to have the full right to confidentiality, instead of exposure. "It is absolutely important for us to treat all the survivors in the same way. We also acknowledge their right to have comprehensive information for them to make their own informed decision and not be told what to do. The idea of dignity and self-determination, acknowledging that harm is being done to the survivor already, and attempting to restore power back in the hands of the survivor is crucial for the survivor-centred approach."
"We need to be able to respond to concerns with kindness, patience, honesty and compassion. It is crucial to know what survivor-centred services are available within your area, field offices and communities before dealing and engaging with survivors. Every one of us has an essential role on knowing what our responsibility is to uphold and contribute to the safeguarding culture. This will include raising awareness on safeguarding and how concerns are reported and who they are reported to. Safeguarding has to be an active agenda in your organisations," reminded Mandy. 
While addressing a question on ways to communicate with youth under 18 years and children, Mandy responded, "We have to be aware, and must be clear on the messages we give out to the children. We should have an open discourse with them, providing them a forum to express their concerns in their own words. At Oxfam, we are very clear about child abuse and its elements such as child marriages, child labour and sexual harassment. We have to consider the access children have to be informed about the work we do, provide their feedback and what other opportunities are there for their voices to be heard."
Participants inquired about how to avoid having misleading or fabricated claims through anonymous complaints, as well as how to determine their authenticity. "This brings us to focusing on the information we gain though investigation and witnesses after a complaint has been registered. There is an element of probability where we have to think about the likelihood of a concern happening based on the evidence gathered. Therefore, a comprehensive investigation is required to determine if the allegations are accurate or misleading. We have a significant duty when dealing with complaints, and we must preserve safeguarding by carrying out this responsibility to the best of our abilities," Mandy explained.
While sharing her views around communicating safeguarding to the communities we serve, Samina Sardar, a participant, said, "The people involved in exercising the safeguarding policies and agenda have to comfortable talking about PSEA. If a person is uncomfortable talking about it, he or she will be unable to effectively disseminate the messages and systems of complaint processes, and communities will be reluctant to share their concerns. Furthermore, in order to promote safeguarding and PSEA, the organisation and those working in it must have the same values."
In conclusion of the virtual learning event, Ester remarked, "It is key that communities know the channels of communication. It is our responsibility to communicate all the channels of reporting transparently and through clear messages so that communities are aware about it and can use them effectively."