Quality and Accountability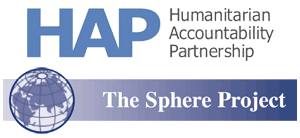 CWS-P/A believes that the most important aspect of humanitarian interventions is that the assistance is actually accountable to the people it aims to support.
This accountability – both in terms of quality of assistance and ensuring that it addresses real needs – is critical for humanitarian actors to maintain their relevance to affected communities.
Promoting Humanitarian Accountability
Humanitarian organizations working on behalf of humanity operate to save the lives of vulnerable persons affected by man-made and natural disasters. And it is through the adherence to humanitarian principles that organizations remain accountable to disaster survivors for their overall quality of work and services.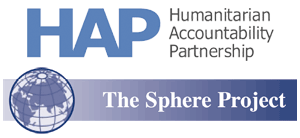 As the humanitarian sector's first international self-regulatory body, the Humanitarian Accountability Partnership (HAP) is one of the key platforms for accountability to beneficiaries. CWS-P/A became a full member of HAP in 2008 and has been an active promoter of HAP principles and membership in Pakistan and Afghanistan. Membership in HAP requires an organization to develop a framework for quality management and accountability that ensures all stakeholders – especially target communities – know the parameters of services and how to hold humanitarian organizations accountable.
Such accountability mechanisms include the ability for beneficiaries to be able to file complaints and seek redress in a safe and dignified manner. And at the same time, it is their participation in implementation, monitoring, and evaluation that remains critical, particularly in areas where it remains difficult to operate.
Strengthening Humanitarian Assistance
In addition to its accountability efforts through HAP, CWS-P/A also adheres to and promotes the humanitarian response quality standards known as the Sphere Project. Recognized as the international standard for humanitarian activities, the Sphere Project establishes technical recommendations for response, including sectors like water and sanitation, health, and food aid.
As the focal point for Sphere in Pakistan, CWS-P/A has a long history as a Sphere standards trainer in both Pakistan and Afghanistan. In 2009, CWS-P/A developed the capacity of 522 humanitarian workers from local and international NGOs, UN agencies, and governments, along with members of local communities. In addition, CWS-P/A works to strengthen humanitarian assistance across the region with trainings in Nepal, the Philippines, Sri Lanka, and Thailand.
Cumulatively all of CWS-P/A's efforts and commitments aim to shape a culture that promotes fairness, equality and responsibility within the organization and the wider humanitarian community.