Situation Alert: Climate Change brings record-breaking heatwave to Pakistan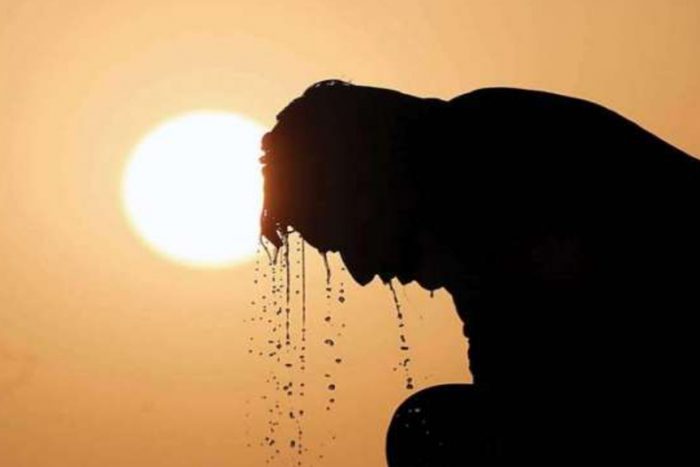 Pakistan is in the grip of a blistering heatwave with parts of the country already scorched by extreme temperatures as officials warn of acute water shortage and health concerns. Pakistan has recorded its warmest ever March and April this year, with April turning out to be the hottest month in the last 61 years. Jacobabad, one of the hottest cities in the world, in central Sindh province, hit 51 degrees Celsius (123.8 degrees Fahrenheit) on Sunday.
According to the United Nations' 'Global Land Outlook' report, Pakistan is one of 23 nations that has experienced consistent drought in the last two years (2020-2022). According to a research released by the United Nations Convention to Combat Desertification (UNCCD) ahead of World Drought Day (June 17), Asia has had the highest total number of people afflicted by drought over the last century. Food supply disruptions, forced migration, rapid biodiversity loss, and species extinctions will all become more common if current land degradation trends continue. According to the report, these will be accompanied by an increased risk of zoonotic diseases like Covid-19, declining human health, and land resource conflicts.
To add on, a deadly cholera outbreak linked to contaminated drinking water has infected thousands of people in central Pakistan as the country grapples with a water crisis exacerbated by this brutal heat wave.
Pakistan Meteorological Department (PMD) has informed that high pressure is likely to grasp the upper atmosphere. Due to this high pressure, day temperatures in certain parts of Sindh province are likely to increase gradually and shall remain between 46-48°C. A resulting heatwave will impact districts Badin, Daddu, Ghotki, Hyderabad, Jacobabad, Jamshoro, Karachi, Khairpur, Larkana, Mirpurkhas, Nowshero Feroz, Sanghar, Sukkur, Thatta, and Umerkot on Sindh province.
Scientists have warned that the early arrival of a severe summer is linked to climate change, putting more than a billion people in the region at danger of heat-related consequences. In 2022, Pakistan went from winter through summer without experiencing the spring season for the first time in decades. Soaring temperatures in recent weeks have forced schools to close, damaged crops, put pressure on energy supplies and kept residents indoors. In fact, the production of Pakistan's most popular summer export, Mangoes, has also dropped by 60%, due to the impact of climate change.
Warnings have been issued by the provincial and district governments in Sindh, Punjab and KPK provinces of extreme weather in coming days and have advised people to take precautionary measures such as drinking plenty of water and avoiding direct exposure to the sun.
The government is seeking assistance from humanitarian organisations in establishing heatwave camps/centres where affected people may find shelter and cold water, as well as receive basic first-aid treatment.
Community World Service Asia Response: In partnership with the district authorities, Community World Service Asia (CWSA) has set up a heatwave camp at a central location in Umerkot city. The camp provides shelter, seating, cold drinking water, and juices to at-risk people in the surrounding areas, as well as pedestrians who are dehydrated and are directly exposed to the sun. With the expected increase in the frequency of heat, Community World Service Asia will expand its operations to provide the same support, as well as first-aid treatment and a public awareness campaign for heatwave victims in other parts of Sindh province's Umerkot and Karachi districts.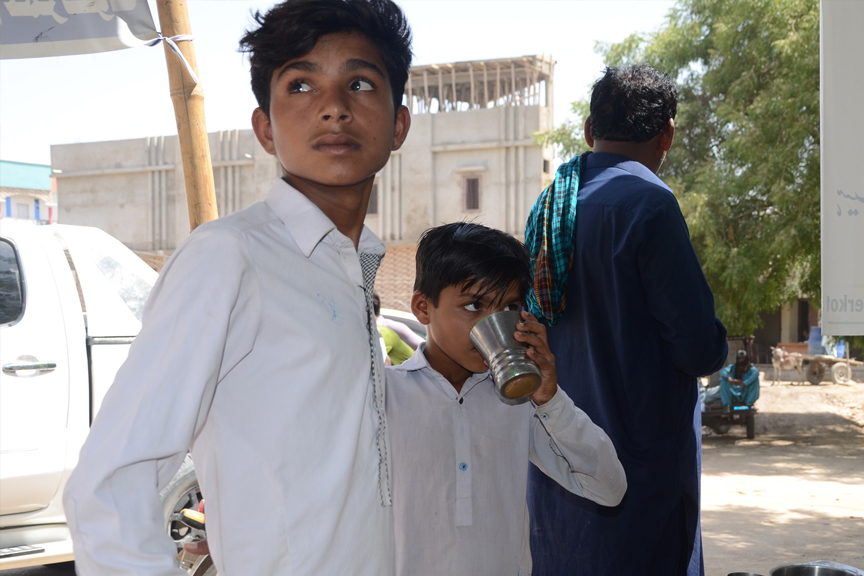 Contacts:
Shama Mall
Deputy Regional Director
Programs & Organizational Development
Email: hi2shama@cyber.net.pk
Tele: 92-21-34390541-4
Palwashay Arbab
Head of Communication
Email: palwashay.arbab@communityworldservice.asia
Tele: +92 42 35865338
Sources:
www.pmd.gov.pk
www.aljazeera.com
www.reliefweb.int
www.reuters.com
www.cnn.com
www.expresstribune.com