Home
Featured
Newsroom
Lessons on communication, community engagement and accountability for the Pakistan floods response
Lessons on communication, community engagement and accountability for the Pakistan floods response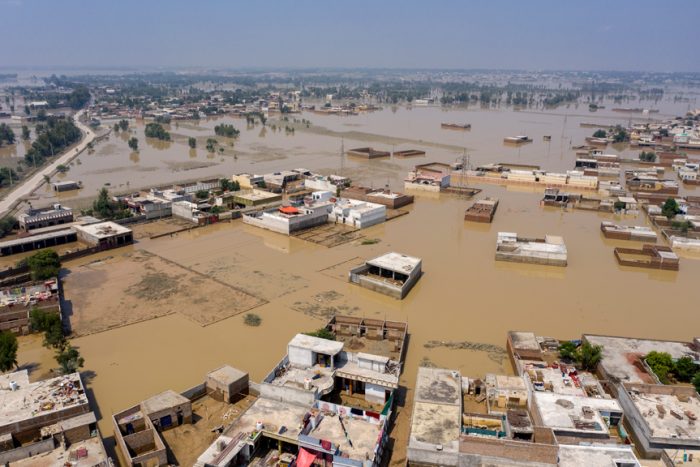 Pakistan has endured intense rainfall and severe monsoon weather since June 2022, causing catastrophic flooding and landslides across the country. As of 13 September 2022, an estimated 33 million people have been affected, with 6.4 million now requiring humanitarian assistance. Sindh has been hardest hit by the floods, with the southern province accounting for 88% of damaged or destroyed houses and the highest number of casualties.
While the severity and magnitude of the current crisis is extraordinary, the disaster-prone country
frequently experiences floods triggered by seasonal monsoon rains, with some of these events causing
major humanitarian crises. In 2010, floods submerged one-fifth of Pakistan's land mass, directly affecting
20 million people.
The situation for people and families often worsens after a flood as survival forces unthinkable decisions
such as selling remaining possessions, relocating and withdrawing children from education. Early
information means people are able to make informed decisions about survival without compromising their recovery. Here are key lessons on communication, community engagement and accountability (CCEA) from past flood emergencies in Pakistan, along with recommendations for the current response. Please note that all recommendations must be adapted to the local context.