Thinking Critically and Creatively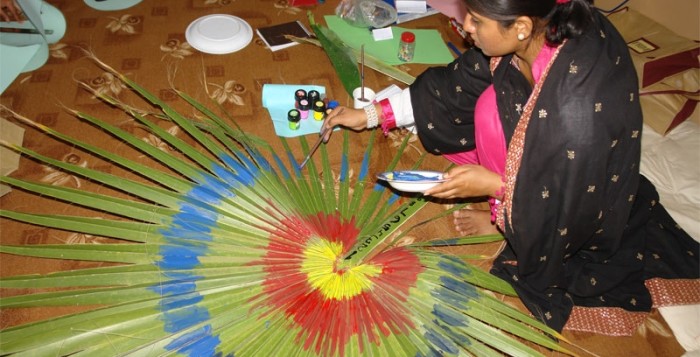 For the first time, CWS-P/A provided training on early childhood education to forty-three participants from various organizations in Sindh and Punjab. The two, five-day sessions in Sindh and Punjab aimed to enhance the knowledge of participants on improving the classroom environment, incorporating interactive teaching methods, and observing and assessing children during the learning process. In addition, facilitators demonstrated how to develop low and no cost teaching materials, enhance reading and writing skills through developing story books, and link to learning centers with emphasis on learning through playing. The training was in accordance with the ECE national curriculum 2007 and provided a variety of methodologies to enhance classroom knowledge.
In Sindh, a one-day family and community involvement session was held to foster positive interaction between schools, families, and community members. Moreover, the session focused on motivating parents and community members to help enhance enrollment and improve education within their localities while working together to solve community level issues.
Kasoombi, a participant, shared, "The knowledgeable training provided an opportunity to interact with other participants. I like the idea of the morning meeting chart and will make one for my students by using low cost materials and other accessories."
Mr. Rai Chand, a school supervisor said, "I will train teachers during monthly meetings on all that I have learned at these sessions." In further discussion he shared, "This has been the first time I have attended training on early childhood education. After sharing the contents with other teachers for implementation I will certainly ask for regular feedback which, in my view, is always important."
CWS-P/A understands that trainings on early childhood education are essential in countries like Pakistan and Afghanistan to help develop young minds. At the same time, the organization works to the promote quality education which nurtures the ability in students to think critically and creatively.