Supplying School and Learning Resources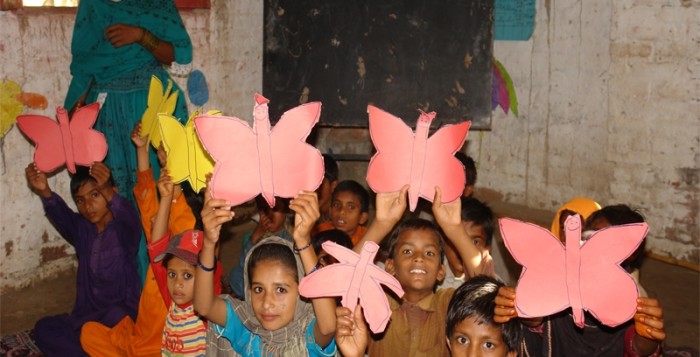 How can quality education be promoted in schools without resources?
Many schools operating in remote areas of Pakistan not only lack school supplies and learning resources but also the proper infrastructure which helps students to perform to their potential. CWS-P/A through its early childhood intervention works with schools to train teachers in accordance with the ECE national curriculum 2007 and provides a variety of methodologies to enhance classroom knowledge.
Recently, a related activity included the distribution of thirty-eight school kits to thirty-three schools which benefit approximately 3,642 students. Each kit contains thirty items in varying quantities including among others hole punch, wall clock, pattern blocks, poster paints, pegs, tape, string roll, and thread. The items assist in classroom learning by engaging students to use their creativity while adding to the décor.
CWS-P/A understands that early childhood education training is essential in developing countries in order to develop young minds for a better tomorrow. At the same time, the distribution of essential school supplies to classrooms across Punjab and Sindh help students to learn well in child-friendly spaces. CWS-P/A's strategy includes promoting quality education where making all the difference comes from the ability to think critically and creatively.