Summer Campers Enhance their Knowledge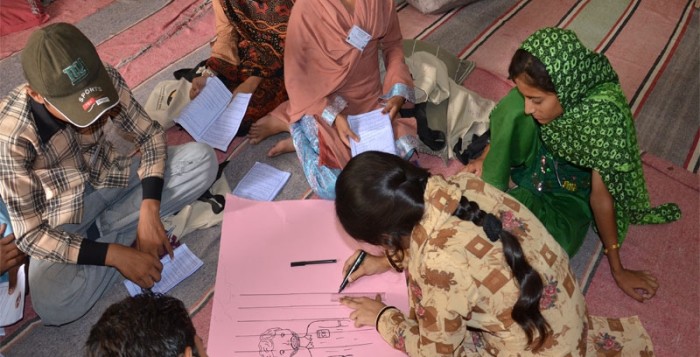 Sixty-three students from various locations in Pakistan's southern province participated in a three day summer camp. Every year since 2003, the camps have helped enhance the political knowledge of children from marginalized communities. CWS-P/A understands the importance of spreading knowledge and awareness on human rights, child rights, and quality education while working to create informed communities.
From Mirpurkhas District, a teacher shares, "The camps provide a platform for students to understand their rights. They understand their right to vote as citizens when they get older and the importance of democratic elections. In fact, after attending the camp last summer, the children in my school practice voting for the selection of their class monitor every three months."
From a school in Tando Allah Yar, a sixth grade student, Ramesh Kumar shares, "I understand children should get their rights, and I will spread the word at school and in my village. The camp has also been an enjoyable experience as I was able to participate in drama and dance."
Over the three day duration students also take part in a cultural and talent night. The event gives them an opportunity to demonstrate their creativity through role plays and dance among other forms of art and expression. More importantly children further develop increased confidence levels. Another teacher explains, "In many villages, women of ages forty and above do not have the knowledge to vote, and when girls learn from this camp, they are able to teach other women. Men do not have permission to interact and teach women."
CWS-P/A's project staff members working to promote education held a similar camp in early April with forty-three students in Punjab Province. The staff members acknowledge the long-term benefits that the summer camps bring to communities residing in rural and inaccessible areas of the country. Moreover, the trickle down effects are creating voices for marginalized groups and providing a basis to understand their rights, roles, and values.