Strengthening Coordination Through Networking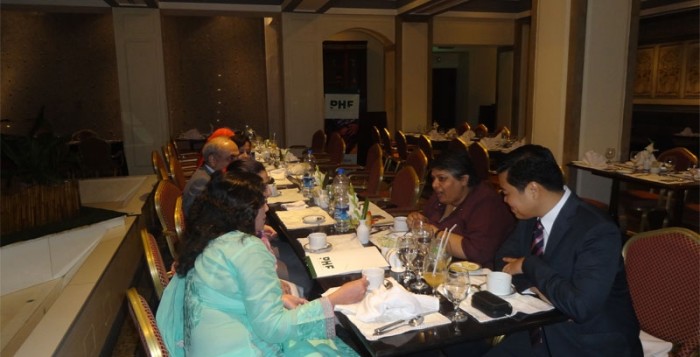 A group of twenty-one parliamentarians, government ministry officials, and humanitarian workers recently attended a dinner in Punjab Province to communicate and discuss challenges faced by the humanitarian sector in Pakistan. The dinner was hosted by CWS-P/A as part of the Pakistan Humanitarian Forum (PHF) initiative to continue to better serve vulnerable communities and improve coordination and effective communication among various stakeholders.
Successfully, the dinner led to additional government meetings and specifically, a meeting with the Secretary of Agriculture. In mid-November, CWS-P/A will also host a similar dinner in Sindh Province to discuss challenges and network for improved humanitarian response and development.
As the dinners strengthen and enhance partnership on the ground and at the field level, they additionally create greater networking opportunities to improve assistance to communities across Pakistan.