Strengthening Capacities through Effective Trainings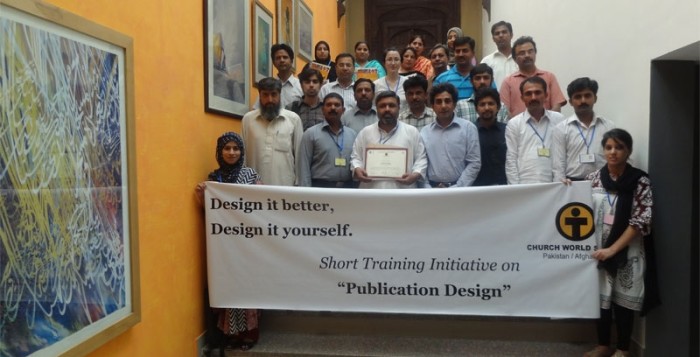 CWS-P/A's Capacity Institutionalization Program (CIP) during the month of June offered trainings to help strengthen the capacity of civil society organizations (CSOs) and I/NGOs working in Pakistan. With a focus to benefit organization's management systems and promote tools for advocacy, these trainings included smart internet search, publication design, and the effective use of Microsoft Excel.
In total, more than seventy individuals participated in the trainings. The smart internet search workshop enhanced the internet searching skills of participants and also helped participants to explore the utility in searching and retrieving desired information. Project staff reported that the unique aspect of the publication design workshop included learning in a practical environment. This was conducted at a printing press and allowed participants to communicate with printers and designers so as to clarify certain myths about the printing process.
During the Microsoft Excel training, participants were taught about basic functions and formulas, charts and tables, managing and presenting data through its effective use. In an interactive learning approach the participants were also given short assignments to enhance their understanding and maximize their learning.
While participants at the various trainings expressed appreciation on the workshop sessions, CWS-P/A's CIP team members continue to organize trainings keeping in mind the needs of organizations operating in Pakistan and Afghanistan.