Sphere Handbook's E-edition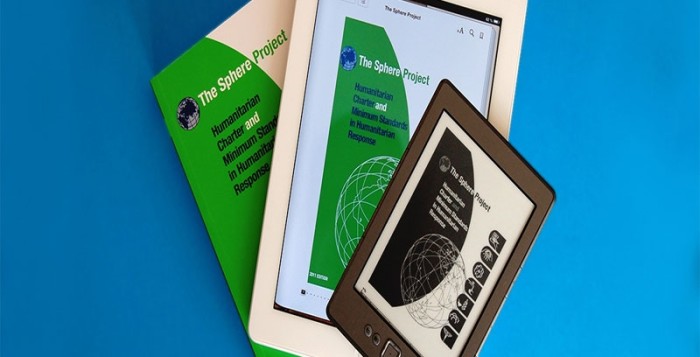 The Sphere Project recently launched the eBook edition of its Handbook (2011 edition). The new eBook is available for the most popular e-readers in English, French, Russian, and Spanish. An Arabic version will be available later this year.
The Kindle version is available from most Amazon online stores and works on the Amazon e-reader. Whereas, the ePub version of the eBook works on many e-readers.
Read more about the eBook at: http://www.sphereproject.org/news/sphere-handbook-released-in-ebook-format/