Social Development and Positive Change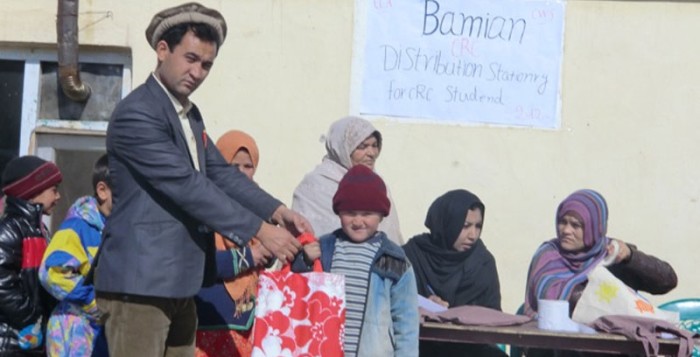 In Afghanistan, CWS-P/A has continued to focus its work on child development. In Bamyan Province the organization is currently providing facilities that focus on children's mental and physical growth through its Child Rehabilitation Center (CRC). As many as one hundred children including children affected by war, orphans, and children with disability are developing their mental skills while benefiting from various recreational facilities and healthy meals.
An important aspect of the initiative revolves around community and parent involvement. Through frequent meetings with parents and teachers, CWS-P/A encourages parents to help create positive impacts on their children's lives and to seek opportunities for them. The combination of positive impact at home and enhanced basic educational opportunities at CRC paves the way for healthier, brighter futures. Recent activities at the center included an art competition and the distribution of one hundred school kits to the children.
This initiative aims to ensure that the rights of children are upheld, which helps in transforming them to play a positive role in society. This group of children will continue at the center until the middle of 2012, following which it is envisioned that they will take the lessons, knowledge, and experience with them as they pursue healthy, fruitful lives.