SNAP Launch – Towards Peace and Stable Development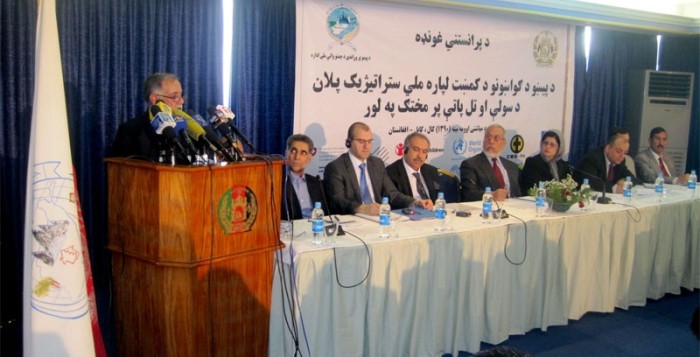 Over one hundred participants from both local and international NGOs, DRR platform members, federal and provincial government departments and ministries, UN agencies and other donor agencies attended the launching ceremony of the Strategic National Action Plan for Disaster Risk Reduction – Towards Peace and Stable Development. This initiative forms part of a significant advancement which will result in improved and increased disaster risk reduction efforts throughout Afghanistan and will stimulate collaborative mechanisms to achieve the Millennium Development Goals.
During the event Church World Service-Pakistan/Afghanistan in collaboration with Afghanistan National Disaster Management Authority (ANDMA) presented the SNAP overview to participants as part of interactive feedback. The event proceeded with speeches from delegates representing the National Disaster Management Authority of Turkey, Economic Cooperation Organization (ECO), Afghanistan Red Crescent Society, and Ministry of Health.
"SNAP is a road map to pursue for disaster risk reduction of a safer and more resilient Afghanistan. With the support of both local and international NGOs, donor agencies, UN agencies and governments, ANDMA is committed to implementing it," shared ANDMA's Director General at the launching ceremony. "Moreover, the ongoing support of CWS-P/A, UNDP, and UNOPS is helping to achieve such initiatives effectively."