Situation Update: Flooding in Pakistan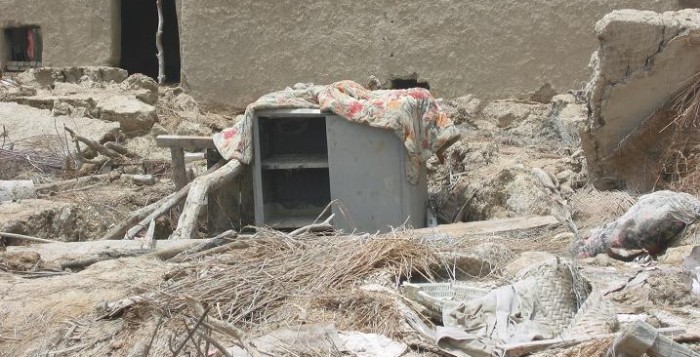 One of the worst flooding in Pakistan's history was recorded on August 1, 2010 with the death toll reaching 1000 in Khyber Paktunkwa alone. The three provinces of Baluchistan, Khyber Paktunkwa, and Punjab as well as AJK & Gilgit Baltistan have experienced widespread destruction.
Background
Water levels remain high and damage to infrastructure, bridges, and communication systems has made access to various surrounding districts inaccessible. Sindh Province is also currently facing high alert flood warnings.
Aid agencies, government, and media are mainly focusing on the northern areas of Pakistan while Baluchistan Province has received much less attention. The need for assistance is as great in Baluchistan where communities were first hit and still await immediate aid. Death tolls continue to rise in all provinces as inaccessibility prevents rescue of thousands of trapped people and aid from reaching affected communities.
In Khyber Paktunkwa, the worst hit areas have been Swat and Shangla where more than 400 deaths have been reported. 
The military has deployed 30,000 troops who have helped rescue more than 20,700 people, but rescue workers are struggling to save more than 27,000 people still trapped by the water.
The monsoon season affects Pakistan between the months of June and September. Current weather predictions indicate that continued rainfall may worsen flooding in Pakistan as well as prolong and expand the emergency situation throughout the country.
CWS-P/A Response
CWS-P/A in its relief efforts has ensured strict measures for transparency and quality and accountability standards through its Strengthening Humanitarian Assistance Program (SHA). Ten introductory workshops have been planned for humanitarian organizations on Sphere Standards and HAP in different cities of Pakistan to ensure quality and accountability in humanitarian response for the flood affected people of Pakistan. At present CWS-P/A's Emergency Response Team is carrying out distribution activities in Baluchistan where many people still remain inaccessible.
CWS-P/A team together with its local partners has finalized the beneficiaries for distribution of one-month food package as per minimum Sphere Standards in District Sibi and D. I. Khan. The distribution will start tomorrow. Five hundred families in both the mentioned districts will also receive shelter material (plastic sheets) for temporary tenting.
One mobile health unit is providing emergency health assistance in Balakot, and two more mobile health units to cover areas such as Kohistan and Swat are also being planned.
CWS-P/A teams together with local partners have started assessment and beneficiary selection process for emergency response in Kohistan, Sibi, D. I. Khan, Swat, and Balakot-Mansehra.
CWS-P/A, under Partnership for the Recovery and Development of Allai (Royal Netherlands Embassy Supported Program), has started identification of beneficiaries for providing shelter material (plastic sheets) and other NFI to the flood affected families of Allai Valley, Battagram District, Khyber Pakhtunkhwa Province.
In the initial appeal, CWS-P/A plans to assist over 50,000 survivors in Balochistan and Khyber Paktunkha Provinces with food, shelter, and medical assistance.
Contacts
Allan A. Calma
Deputy Director
Disaster Management Program
allan@cwspa.org.pk
Muhammad Fazil
Associate Director
Emergencies/DRR/Climate Change
fazil@cwspa.org.pk