Situation Update: Families Severely Affected by a Slow, Infiltrating Emergency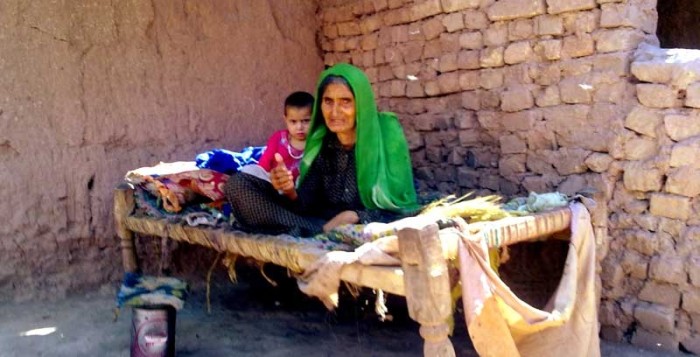 Background:
The recent influx of IDPs from Khyber Agency and other tribal agencies in FATA to Peshawar, Kohat, and Nowshera (Khyber Pakhtunkhwa (KPK) Province, Pakistan) is alarming the humanitarian community. The people have suffered due to internal disputes over control between militant leaders, the cross-border war on terror, and the increased operations by the government against non-state armed groups. Over the past several years, the conflict has caused widespread displacement across the vast tribal areas for reasons including life-threatening situations, action and retaliation by various groups against the civilian population, and the loss of property and livelihood opportunities. Peshawar and its surrounding areas have experienced the arrival and return of hundreds of thousands of IDPs. Since January 2012, intensified operations, particularly in Khyber Agency, resulted in the most rapid influx of IDPs since the largest displacement in 2009 that displaced approximately 3 million individuals from KPK and FATA to areas across Pakistan and to which the ACT Forum in Pakistan provided emergency and recovery assistance. The current population of IDPs according to UNHCR is 687,557.
Impact:
A minimal amount of IDPs choose to live in Jalozai Camp, Peshawar. The camp has been used on and off since the 1980s, first by Afghan refugees and now by IDPs. Approximately 57,000 IDPs reside in the camp, where various UN agencies and other humanitarian organizations are providing relief assistance and services.
A majority of IDPs are living off-camp in host communities. According to an inter-agency report, 85% of the off-camp IDPs are in Peshawar, with the remaining 15% in Kohat and Nowshera. More than half of the IDPs have not registered, and are, therefore, ineligible for aid currently being provided. Inaccessibility to meet basic needs of food, health, and education is compounded by poor living conditions. Based on its recent assessment, CWS-P/A found that the average number of individual residing in one room is ten, with many households exceeding twenty individuals. Families opt to reside in these conditions mainly because cultural reasons related to female privacy and security prevent them from living in the camp. However, even these household level conditions create protection issues and reduced privacy for women and girls, causing physical and psychological challenges for families that are accustomed to strict male-female segregation. Inadequate shelter and poor hygiene practices also increase health risks, which at present mainly include diarrhea and malaria.
Aside from shelter, one of the major concerns is access to food. However, other needs expressed by the community are access to education, non-food items like kitchen utensils, and health services. In a recent press release by the Pakistan Humanitarian Forum (PHF) of which CWS-P/A is a member, nearly 80% of the displaced families have little or no access to healthcare and medicines. Children aged five and under constitute 28% of the displaced population. Poor access to food, nutrition, and health place this youngest group of the displaced population at high risk of health and other concerns. Other vulnerable groups include pregnant women and the elderly or infirm, particularly those from the poorest families.
The IDP population is affected by the slow infiltration of years of conflict in their homeland and subsequent displacement, which has severely affected livelihood means, increased the level of poverty, and decreased access to food and nutrition, education, health facilities, and medicines. Without addressing the immediate and medium-term needs now, this population will sink further into poverty and day-by-day more families will become vulnerable in ways they previously were not. In their state of displacement, the majority of families can only access income through labor that is inconsistent and low-paid. Years of supporting IDPs is taking an economic toll on the host community as well and puts additional vulnerable families at risk and in need of assistance. The government estimates that the operations could last approximately six months, and the humanitarian community anticipates that the influx of IDPs will continue to rise.
Success in assisting families during the 2009 displacement and recovery initiatives in areas such as Swat District, KPK saved thousands of individuals and offered opportunities to reclaim their livelihoods and their communities. The lack of media attention to this current crisis should not undermine the severity to which families are affected. CWS-P/A recognizes the shrinking of humanitarian space and the strain on international support; however, assisting the IDPs is the only way to secure access to food, nutrition, healthcare, and shelter so that a worsening humanitarian crisis can be prevented.
CWS-P/A Response:
CWS-P/A is participating in coordination and cluster meetings. It continues to monitor the situation, has visited and assessed the affected areas, and is in contact with local implementing partners.
CWS-P/A is currently in the process of procuring 1,000 food packages that will benefit 8,400 individuals in Nowshera and Peshawar. These food packages that are made available with support from DanChurchAid will provide the families with sufficient food and calorie, fat, and protein intake for one month as per Sphere standards. The distribution of these food packages will take place as soon as possible.
CWS-P/A will be part of the joint ACT Appeal that will be launched soon.
Immediate Needs:
Health services and medicines, particularly mobile services for IDPs in host communities and vaccination campaigns to prevent the spread of diseases
Non-food items to assist families to relocated without household and other basic belongings, including hygiene items
Nutrition initiatives to locate and treat undernourished children and pregnant and lactating women
In-depth and coordinated efforts to locate vulnerable, unregistered families