Situation Update: Death Toll Increases Due to Avalanches in Afghanistan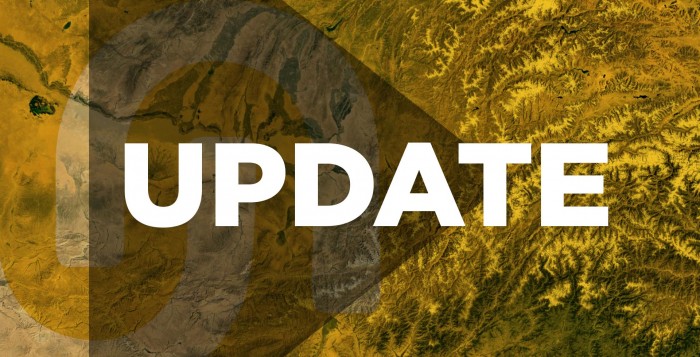 Background: A large number of losses are reported from across Afghanistan due to heavy rain, snow fall, avalanches and flash floods. According to media reports at least 286 people have died, 3715 families in all 19 provinces have been severely affected, based on ANDMA/OCHA report. The figures are still not confirmed as the rescue operation and assessment is still going on in Panjsher, Parwan and other provinces, and even access to some of the area is still difficult due to heavy snowfall and blockage of primary and secondary roads throughout the countries in recent days. Majority of the deaths are reported from Panjsher in central region. On March 1, 2015 Salang pass was reopened for passengers and heavy vehicle traffic, additionally the Ministry of Public Works is also working to clear secondary roads in Panjsher. With a possibility of more avalanches in Arib Valley of Pryan district, authorities are now working to clear debris and restore power supplies.
In Parwan, Kabul, Kapisa and Wardak several houses are destroyed due to flooding. Livestock losses are also reported in central highlands, besides avalanches have been triggered by heavy snow combined with rain. Primary roads in Bamyan's Panjab, Yakawalang, Ashterlay, Khidir, and Sang-eTakht in Daykundi are closed.
Eastern Region: Within the districts of Nangarhar, Nuristan, Laghman and Kunar more than 1000 families are affected by rainfall, avalanches and floods. Till to date humanitarian agencies distributed NFIs and food supplies to 205 families and forty-two tents in districts of Nangarhar. Twenty-one NFI kits in Mehterlam and eighty NFI kits were distributed in Qarghayi district Laghman.
North Eastern Region: Most of the time in a year, seven districts of Badakhshan province are closed due to heavy snowfall and bad roads. Due to recent snow three other district roads have also been closed. An avalanche reported in one of the villages of Maimai district, claimed nine lives and destroyed eight houses completely. In Takhar the government plans to use helicopters to distribute cash assistance to affected families and transfer food, but to date the weather has not been conducive for the flights to take place.
Western Region: Overall 116 families affected by snow and twenty-eight families affected by flood were reported in Badghis province. Three houses completely destroyed and a number of casualties were reported from Ghor province. Due to heavy snow fall roads are blocked which became a hindrance to conduct assessments. According to ANDMA fifty-four families identified for food and NFIs distribution in Farah province and 136 families affected by flooding across Hirat province are receiving humanitarian assistance.
CWS-P/A Response: CWS-P/A emergency response team is on alert and coordinating with ANDMA, OCHA, IOM and other relevant organizations and stakeholders. Our response is planned based on the current needs, however the existing emergency need is high and also changing with time. CWS-P/A plans to target vulnerable families in two most affected provinces of Panjsher and Parwan by providing food ration for three months, nonfood item packages, health and hygiene kits along with awareness raising sessions.