Sharing Life-saving Information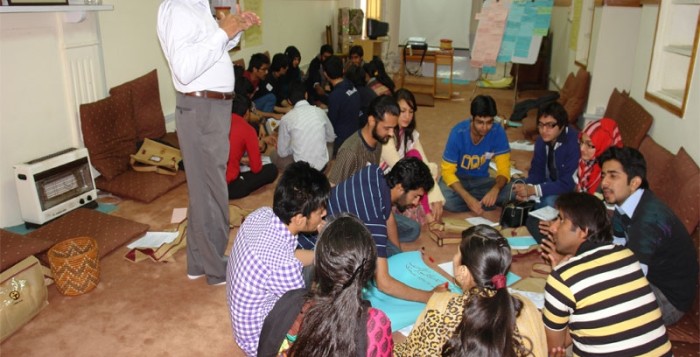 In May, CWS-P/A organized a youth camp imparting knowledge on HIV & AIDS in Punjab Province, Pakistan. Twenty-four participants were part of a three-day youth camp that worked to engage adolescents in learning about the topic and ensuring that such discussion gains receptiveness given social and cultural barriers.
A similar camp was organized last year which focused on increasing awareness on HIV & AIDS. During the recently held camp, sessions included knowledge sharing on gender, myths and facts on sexual behavior, and HIV & AIDS.
Moreover, these sessions also aimed at raising confidence among youth by including sessions to speak among their peers. Additionally, youth participated in role plays on assigned topics including stigma and HIV & AIDS, drug users, and transfers among married couples. In conclusion, a poster session helped participants express messages on HIV & AIDS through art and creativity. "I want to know deeply about HIV & AIDS and want to present this great issue through arts and colors," shared a participant.
In June, a training of trainers (ToT) will be held for participants to gain skills that help spread awareness messages on HIV & AIDS. All in all these activities help to increase capacities and address prevailing stigma and discrimination about HIV & AIDS and people with HIV & AIDS.