Setting new examples for women in Afghanistan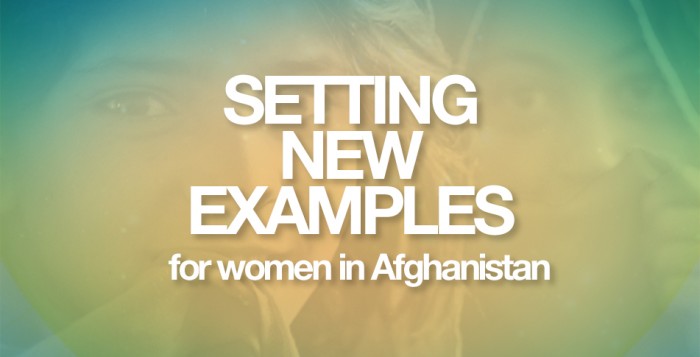 Deeba, 34, belongs to the province of Nangarhar, Afghanistan, where she teaches chemistry in Abubakr-e-Siddique Girls High School of Behsood district. With five daily classes and more than 200 students, she has a busy schedule. Married with two daughters and a son, Deeba's journey as a woman, working outside the home, has not been easy. Even though she had the support of her family, Deeba says it is still an uphill battle for women to work.
"It is believed that women must stay at home and serve other family members,"
she says. She further explains that While there are many opportunities for men to help enhance their capacities, women are restricted by cultural barriers, financial dependency and early marriages and very few are actually able to enter the workforce.
Deeba would often struggle to explain some concepts to her students as she didn't have access to a lab and they did not hold any other practical experiments along with lectures. A great opportunity for her came in the form of the Chemistry Subject Based Training conducted under Girls Education Project (GEP) funded by JPF in Behsood district of Nangarhar province. The training gave her an understanding of specific teaching methodologies for Chemistry. She also learnt different kinds of experiments that she now uses in her classes.
"I was afraid of the questions from the students before and would always try to keep students busy in lectures and solving problems on the board. Now, I encourage them to ask questions until they completely understand the lesson. I can feel the respect for myself in my students' eyes," adds Deeba.