Risk Awareness and Security Needs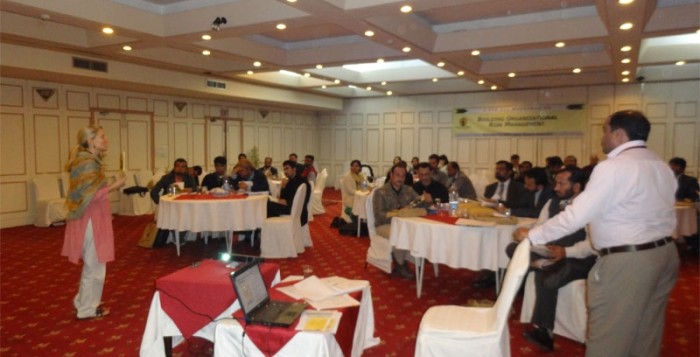 Understanding the security needs of NGOs operating in Pakistan and Afghanistan, CWS-P/A recently held a one-day workshop, 'Building Organizational Risk Management,' under its Promoting Good Governance (PGG) program. With the aim of allowing organizations to fully benefit from security related context changes, CWS-P/A's publication, 'Safety & Security Handbook for NGOs,' was distributed among the twenty-nine participants. The publication provides general safety and security guidance to help organizations develop their own policies, systems, and plans.
Additionally, the capacities of participants were built through diverse methodologies of knowledge sharing which included presentations, videos, role-plays, group discussions, and practical exercises.
Particularly in the past year, CWS-P/A designed initiatives to meet security needs throughout the Asia and the Pacific region. Earlier this year, the organization held a regional conference, 'Field Workers to Policy Makers,' covering a range of topics from gender-specific risk and vulnerabilities to sustainability in risk management. Humanitarian workers from Afghanistan, Pakistan, India, Cambodia, Vietnam, Myanmar, Indonesia, and Sri Lanka have engaged in security related activities.
CWS-P/A's overall approach to security and risk management focuses on increasing knowledge and capacity through resource materials, workshops, and other forums. It aims to promote increased emphasis on security at both the field and policy levels.