Resource Mobilization Workshop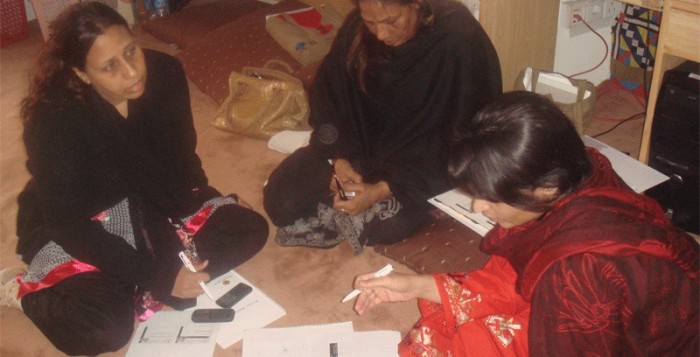 Church World Service – Pakistan/Afghanistan recently held training in Muree, Pakistan during the month of November. The Resource Mobilization Workshop was the fourth in a series of workshops conducted in the target countries under Euroleverage II. The Euroleverage Project is a project being implemented in ten countries with the support from German Foundation for World Population (DSW). The overall aim of these workshops is to increase the capacity of Southern NGOs to access European ODA to mobilize more funds for Reproductive Health.
Nineteen participants took part in this workshop from different organizations across Pakistan. All the participants have now been added to the EL –Pakistan list serve and will be updated on future EL activities on advocacy and resource mobilization. The lead facilitator for the workshop was Jessica Janrell (DSW) and Beenish Hashwani (CWS-P/A) co-facilitated.
During the course of the workshop a range of topics were covered, with an aim to achieve the following learning objectives:
To make participants aware of the most important donors and funding opportunities of the EU and its member states, as well as application processes.
To increase participants' skills in how to present themselves, orally and in a written format, to donors and strategic partners.
To increase participants' skills in analysing calls for proposals and complex European Commission guidelines.
To ensure participants know what to take into account when making bid-decisions.
To enhance participants' practical knowledge about the Logical Framework Approach including problem analysis, objectives analysis, logframes and SMART indicators.
To develop participants' practical skills in developing a project budget.
To improve participants' ability to write concept notes using effective writing techniques.