Regional Peace-Building Initiatives Continue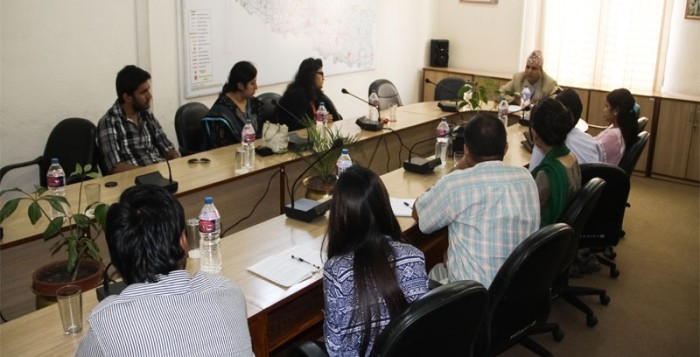 CWS-P/A's partnership with the United Mission to Nepal continues to promote learning and sharing within the region on the prioritization of Local Capacities for Peace (LCP) and Do No Harm (DNH) principles as an important part of humanitarian response initiatives. The approach includes increasing awareness among youth from both countries regarding the right to freedom of thought, religion, and to act together for local harmony, peace, and conflict resolution.
In August, five Pakistani students visited Nepal to gain an increased understanding of the situation in the country and develop links to interact with youth groups. "It has been my first time out of Pakistan. I got a culture exposure and got to know people who all have the same goal of peace and living peacefully," said Basil Andrews, a youth peace ambassador from Pakistan who visited Nepal. Additionally, Basil shared that he continues to campaign online for students to use their photography skills to explore places as this promotes diversity.
Basil attended an event held last year, where CWS-P/A organized a youth camp for students, including five from Nepal, in Murree, Pakistan. The camp promoted leadership skills among the students and created a platform for increased learning and sharing. Students enhanced their capacities to become ambassadors of peace and were sensitized on collective action.
CWS-P/A continues with regular follow-ups to gauge the effectiveness of DNH and LCP approaches among participants. The youth who received LCP training also continue to campaign for peace and initiate creative ways to open dialogue on the topic. Like Basil Andrews, CWS-P/A believes that as the future leaders, youth play a vital role in the direction peace takes within the country, region, and globally.