Pre-Consultations for the WHS in Pakistan and Afghanistan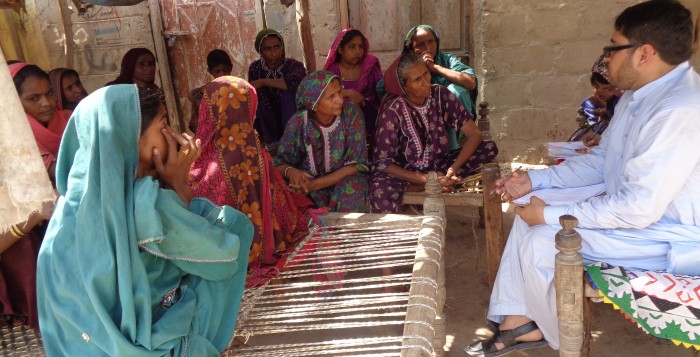 The World Humanitarian Summit (WHS) is an initiative of the United Nations Secretary-General Ban Ki-moon to bring the global community together to commit to new ways of working together to save lives and reduce hardship around the globe. It will be the first global summit on humanitarian action of this size and scope and it will be held in Istanbul at the end of May 2016.
Community World Service Asia held community level consultations in Pakistan and Afghanistan that aimed to gather perspectives on how to take steps towards disaster mitigation in the future, emergency response and recovery, and to share the collected viewpoints ahead as recommendations to the global actors participating at the Summit. The consultations were also directed towards measuring the level of humanitarian assistance offered by the aid groups as well as any indicators of employment opportunities created for the affected communities.  Conducted by Community World Service Asia, these sessions were divided into two categories, one for Civil Society Organizations (CSOs) and the other for community representatives in Pakistan and Afghanistan.
Attempting to amplify the voices of communities in both Pakistan and Afghanistan, Community World Service Asia reached people from a varied demographics for these consultations. These consultations helped in identifying individual and community needs at the time of emergency and the groups that are most effective in meeting the needs of a community during the crisis. Three focus group discussions (FGDs) and fifteen consultations were successfully completed in the month of May in KPK and Sindh provinces of Pakistan. While in June, two FGDs and six Individual consultations were conducted in the Nangarhar province of Afghanistan.
These consultations are helping to prepare for and prevent future emergencies, and are planned in close coordination with UNOCHA and the National Humanitarian Network (NHN). The recommendations collected from these consultations are submitted to be included in the final report of the Secretary-General and will set the agenda for the summit. Community World Service Asia will also be contributing messages from the community to the ACT Alliance WHS film which is to be aired at the WHS Global consultation in Geneva in October, and will actively be participating in the Summit in Istanbul in May 2016 as well.