Policy Dialogue Raises Issues of Safe Drinking Water in Sindh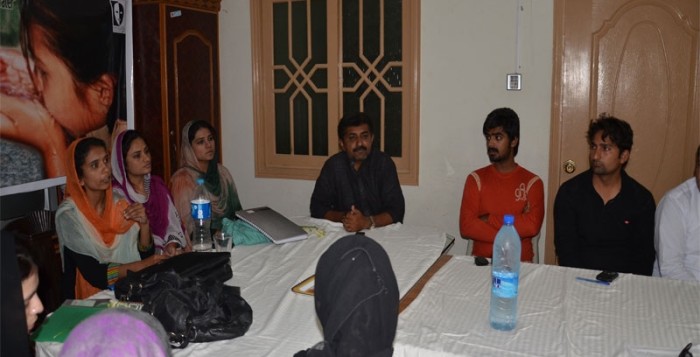 A diverse group of members from the civil society, religious leaders, government officials, media representatives, and students participated in a two-day policy dialogue on safe drinking water in Johi (Dadu) and Hyderabad, Sindh. The dialogue was organized by CWS-P/A and its implementing partner, Interactive Resource Center, with the aim of seeking input from the communities that could be shared as recommendations with the relevant government departments. Residents of Johi Town are compelled to buy water on exorbitant prices as the water supply scheme of Johi municipality is not supplying safe drinking water for the last ten years. Similarly in Hyderabad residents do not have water supply for 3 to 4 days in a week. Participants also complained about the quality of supply of brackish and contaminated water and its effects associated with leakages from the sewerage system. Methods to purify water for safe drinking were discussed and how local communities and civil society can contribute and be accountable to ensure clean water supply.
The group recommended forming a consortium of civil society members at the national level to take all the violations against human rights to the National Assembly which can be further considered for implementation. Engaging media to ensure that discriminatory laws are highlighted regularly, awareness sessions for citizens, and also incorporating political education in the curriculum to educate children about their civil rights were among the suggestions.
"A big amount of budget is spent to purchase medicine for diseases caused by dirty water. We have huge filter plants, but there is no check and balance to change the filter as it expires after 20,000 gallons of water passes through it. I have observed that there are loopholes from both sides; government is not fully working enough to provide safe drinking water and communities are not taking interest in sustaining and taking care of repair and maintenance of the water supply schemes," said Mr. Ishtiaq Hussain of Interactive Resource Center.
Inaccessibility of safe drinking water and proper sanitation negatively affects the health and overall well-being of communities. Hygiene knowledge is equally critical for fostering healthy communities to enable development. CWS-P/A recognizes that without ownership for water system by local communities, people will continue to struggle without realizing their right to water and health.