Pakistan Floods: Inadequate Donor Response Threatens a Generation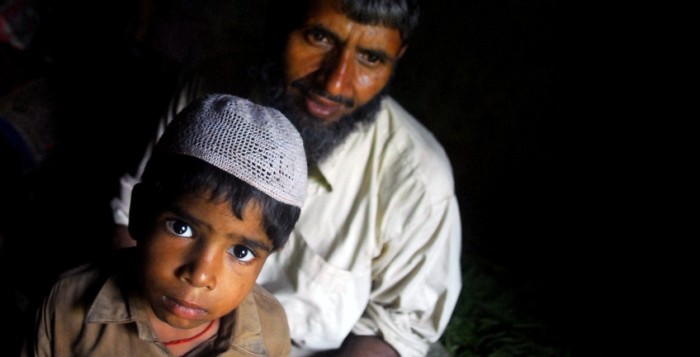 As the initial floodwaters continue to move south – only to be replaced by unrelenting new surges – the Pakistani government and the humanitarian community grapple with the worst natural disaster in Pakistan's history. And while the international community has been moderately quick to commit some initial funds to support the millions of affected, no where near enough money has been pledged or committed to meet the numbingly escalating needs across all four of Pakistan's provinces.
The destruction to farming communities alone – now with billions of dollars of lost crops and livestock – combined with the damage to road, health, education, communication, and community infrastructure across vast stretches of the country is a threat to the core of the entire nation. In addition to meeting the most basic short-term humanitarian needs, an inadequate long- term donor response potentially risks the further opening of space for militant groups who wish to extend their influence within Pakistan's democracy.
To date the international community has committed close to US$229.5 million in funding and in-kind support, with another US$142 million in additional pledges. And while this is not enough for even the immediate relief response detailed by the initial three-month U.N. response plan of US$460 million, the massive food, health, shelter, water, education and livelihood needs will only continue to increase as the waters recede. Without a deep and wide commitment by donor nations and private groups, already weak social services across the country will crumble and human rights will be increasingly difficult for the poor to realize. Millions of Pakistanis risk sinking deeper into chronic poverty for a generation, leaving women and children the most vulnerable.
While the Pakistani government and U.N. estimates differ for the number of those affected – likely due to different criteria – the unquestionable fact is that this disaster has affected more people than the combined totals of the 2004 Asian tsunami, the 2005 earthquake in Pakistan's north, and the 2010 Haiti earthquake. And even as the death toll from these unprecedented floods has remained relatively low, disasters cannot be measured by the number of dead. Effective humanitarian response must be measured against the number of those affected who are struggling to survive, particularly as initial cholera cases and starvation deaths are reported.
Another challenge is whether pledged funds actually materialize on the ground. In recent U.N. appeals for the internally displaced in Pakistan's northwest, some donors were moderately quick to pledge funding, but hesitant to follow through with actual commitments to interventions. Any grand donor promises now – with little follow through later – are a distraction from what is most helpful and most honest.
Yet the beginning of solutions to this nightmare is not only a massive infusion of funding. An equal commitment to transparency, accountability, and quality for all assistance delivered by the government and the humanitarian community is critical.
While all actors must rush to deliver immediate relief, the urgency to spend money must be matched with an equal urgency to ensure interventions meet the actual short and long-term needs of the millions who are depending on humanitarian support. Assistance must be delivered primarily by civilians and according to international humanitarian standards for quality and accountability – otherwise, the funds will be wasted and flooded communities that are most in need will be no better off.
Pakistanis are no stranger to disaster, particularly as climate-related disasters are on the rise. The past decade of floods and droughts, food insecurity, rising militancy and military campaigns, and deadly earthquakes have tested and proved their resilience. The past three weeks of unyielding water and now the years of recovery ahead will prove to be another test for the millions of survivors in great need of the rest of humanity's urgent support.
Recommendations
International donors must dramatically increase their funding for immediate life-saving relief to match the scale of the escalating needs across all four of Pakistan's provinces.
International donors must commit and follow through with substantial longer-term recovery and rehabilitation funding to prevent millions of Pakistanis from sinking deeper into chronic poverty.
Assistance must be delivered primarily by civilians and adhere to international humanitarian standards for transparency, quality, and accountability to ensure that the actual needs of flood-affected communities are met.
Background
Church World Service – Pakistan/Afghanistan has rushed emergency food and medical assistance to flood-affected communities. It is currently deploying more than 1,610 tons of food aid to more than 68,000 people in the provinces of Khyber Pakhtunkhwa and Balochistan. Mobile health teams have already provided care to more than 1,530 people in flood-affected areas with more than 1,900 people assisted in permanent health facilities in the severely affected Swat Valley.
In addition, CWS-P/A has mobilized to advocate for quality and accountability with the wider humanitarian community in Pakistan through a variety of platforms. Activities include orientation workshops on Sphere standards and HAP accountability for humanitarian workers in all corners of the country. CWS-P/A is also providing technical support to local organizations on complaint mechanisms, monitoring and evaluation, and integrating accountability into all aspects of humanitarian response.
While it continues to meet life-saving needs, CWS-P/A is also developing its longer-term recovery and rehabilitation response in the areas of livelihoods, food security, and health.
CWS-P/A is a member of the ACT Alliance.