More Knowledge Saves Lives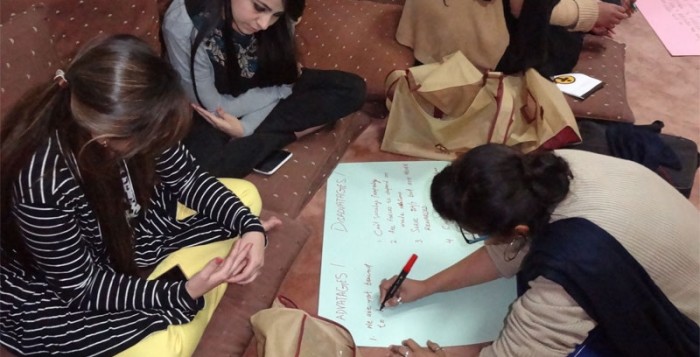 Research reports in Pakistan show that HIV is not currently a dominant epidemic but the number of cases is growing. Currently, in Pakistan there exists an opportunity to spread awareness on HIV&AIDS to curb new infections. CWS-P/A has been conducting HIV&AIDS sessions with its experienced staff since a decade.
In mid-April, a youth camp was held on HIV&AIDS for college and university students. Over a period of three days, the camp helped the participants expand their knowledge on sexual health and education and address related myths and facts. Other activities included poster competitions, art work, and role plays on stigma associated with HIV&AIDS, drug users, and transfer of HIV between married couples.
The facilitators at the camp, Syed Moazzam Ali and Lubna Hussain, noted that the participants expressed significant enthusiasm in learning and sharing knowledge during the camp. Many of the twenty-nine youth at the camp shared that the experience of attending a camp like this also provided them an opportunity to interact with students from various backgrounds.
While the participants also expressed comfort in discussing issues on reproductive health, it is essential to highlight that such topics remain taboo in many parts of Pakistan. CWS-P/A continues to mobilize community members, students, and trainers so that discussions and awareness on the topic become acceptable which in turn can save lives.