More HIV&AIDS Awareness in Sindh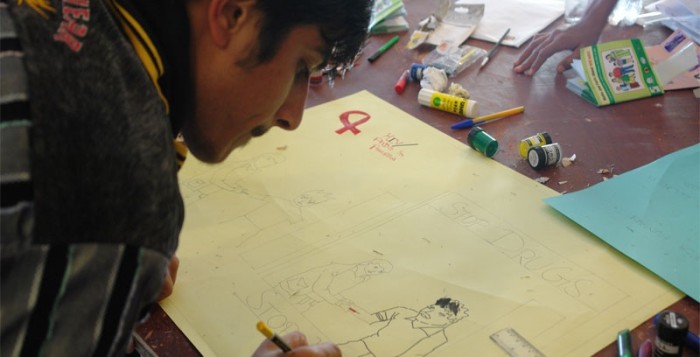 Through late January and early February 2012, CWS-P/A continued to engage with adolescents to raise and promote awareness on HIV&AIDS. A total of 183 participants benefited from three one-day workshops and a poster competition, which increased the depth of knowledge on this important health topic. CWS-P/A's approach strives to address and reduce social stigmas related to HIV&AIDS. At the same time the approach helps youth and adults become agents of change by better understanding its transmission and mechanisms in the human body. The sessions further helped the participants to become aware of community systems in place for testing and treating of HIV&AIDS.
At the recently held sessions, youth received knowledge on understanding the difference between gender and sex. CWS-P/A upholds that comprehensive knowledge dissemination among community members allows for better understanding the correlation between HIV&AIDS and prevailing societal issues including discrimination.
Moreover, the ongoing sharing of knowledge has multiple, positive effects that will lower infection and death rates caused by HIV&AIDS. It simultaneously helps removing myths and discrimination within society. Participants at these sessions received information, education, and communication (IEC) materials including books on myths, stigma, discrimination, and HIV&AIDS in Pakistan.