Majid Khan: Gained Skills, Aspiring Entrepreneur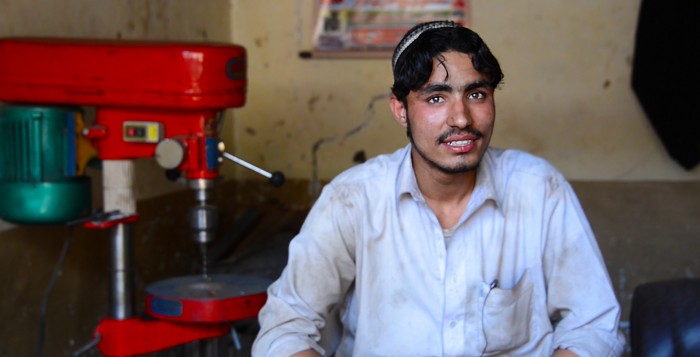 Majid Khan, 20, found a new direction in life after attending training in welding at Church World Service-Pakistan/Afghanistan's vocational training center in Mansehra District. He first heard about the center from elders in his community, but he was later met by the mobilization team and informed in more detail about the program. After meeting participant selection criteria, Majid began the four-month welding course, the trade of his choice.
Upon successful complete of the course and certification exam, he took the next step by entering an internship at Muhammad Ikram Welding Works. After his internship, he was ready for full-time employment.
A year after entering the trade, Majid started his own business. His elder brother, Najeeb, also assists in the shop. His first month's net profit was Rs. 15,000 (USD 150). He is very confident that his revenue will increase as he gains more customers.
"I now play an important role in my family's livelihood. We spend most of this money on nutritional needs and also health and clothing needs. I will expand this business with the passage of time. I will invest some of the net profit in order to make my business more stable and productive.
"My family and I are very happy with my new business. They support me whole heartedly. I predict a very progressive future for myself."