Life-saving Health Work Continues in Sindh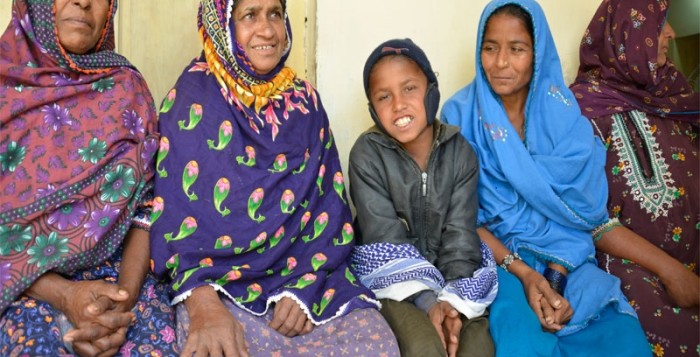 "CWS-P/A has been working for more than a year in Thatta District and as a result a lot of change has been seen, mentions Raheela Ghauri, CWS-P/A's lady health visitor. "We have spent enough time here and now we can see things have improved. There was no concept of hygiene before and now people have become aware."
With more than 35 patients per day who come to seek medical care in CWS-P/A's mother and child health care center, CWS-P/A's health workers are ensuring that community members are being regularly treated.
"We provide first-aid to those who come in with serious injuries. We also refer them to the district's local hospital if needed."
Raheela Ghauri shared the example of a young boy, Sharif, who was able to gain timely medical attention after being diagnosed with throat cancer. It was Sharif's mother who attended an awareness session on ears, nose, and throat (ENT) at the center and brought her son in for a check-up. Upon noticing severe swelling on his neck and his anemic condition, the health team referred him to the hospital and a biopsy revealed the cancer in his throat.
Sharif was referred to the Children's Cancer Hospital in Karachi and is successfully being treated. While accurate and timely diagnosis provided by the health team has saved Sharif's life, it is also the encouragement and support that he and his family continued to receive through the center to continue with follow-up tests and treatment that must be acknowledged.
In far-flung areas, CWS-P/A is making a difference where it is most needed. Marginalized communities with no or minimal access to health care are receiving basic health care services and health management committees along with awareness sessions are ensuring better health practices and conditions.