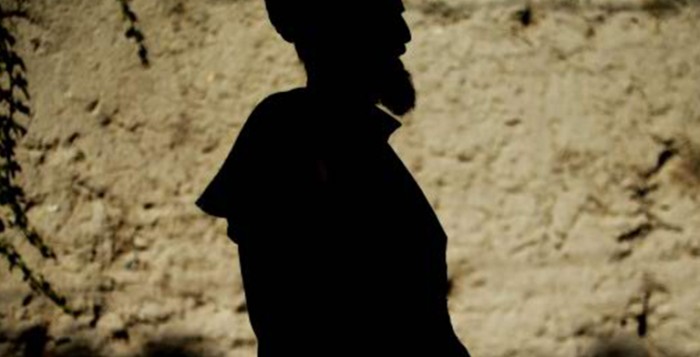 Mohammad Khalid, 49, has been temporarily displaced to Kabul and is living in the city since a month with his wife, five children and his brother in a one-room mud house. Without a source of income even, the family is living in deplorable conditions. Khalid pays a monthly rent of AFN 6,000 for his current residence and cannot move freely in the city due to the threats to him and his family.
Khalid and his family lived in village named Saripul, located in Kunduz province. Before the conflict erupted and the family among many other was forced to run away to safer cities, Khalid was reasonably well off  financially and lived happy and content life with his father, brother and his wife and children. He served as the head of the Village Development Council (CDC) in Saripul, however being associated with the government for work on village development programs proved to be dangerous for him as well. It led him to be on the hit list of the anti-state militants active in the area.
Since April 24th 2015, the ongoing conflict between the Afghanistan National Security Force (ANSF) and Armed Opposition Groups (AOGs) intensified in the North, Northeast and East of Afghanistan- especially in Kunduz, Takhar, Kunar and Saripul provinces. The conflict resulted in  thousands of families being displaced from Kunduz, Takhar and Nangarhar provinces. Mohammad Khalid and his family were among the many displaced from Kunduz to Kabul.
Explaining the reason and circumstances that led to their displacement, Khalid said that when the conflict broke out in Kunduz, the anti-state groups started targeting the people who were in favor of the government and their development programs in  the area. The militants killed his father as they raided his house in search of  Mohammad Khalid, but found only his father at home.  Khalid's brother was also injured in the struggle at their house. After this incident,  Khalid decided to move his family to a safer city immediately, subsequently moved to Kabul as that seemed to be a comparatively secure place. He rented a taxi costing him AFN 25,000, which in normal circumstances would cost no more than AFN 3,000. He took a long route to travel to Kabul passing  through a rough and hilly terrain as the main routes were cordoned off by the militants and coming across them would have meant a certain death for Khalid and his  family.
"I do not know what is left of our house and our belongings since we left everything behind without having any time to think or to collect anything. The situation is so terrifying that at this point i cannot even think of going back."
There has been news that the security  situation in the area is improving and things are getting back to normal. Khalid is contemplating to move back since living in KAbul is unaffordable for him, but he will move to some other town in Kunduz and not his hometown since that would be too big a risk to take.
Khalid and his family have survived with the money that they had for the last fifteen days but now they are running out of money , thus are totally dependent on  the humanitarian response that they are receiving from the government and other humanitarian organizations.
Community World Service Asia has distributed two month food packages to 370 conflict affected families in Kunduz. Mohammad Khalid was also among the beneficiaries. "At the moment we are totally dependent on humanitarian assistance, and for people like me, who cannot freely move due to the security issues, it's a great support which we can  never forget," expressed Mohammad Khalid.
Note: Tragic events such as the death of Mohammad Khalid's father and the injuries inflicted on his brother have terrified the family to an extent that the family did not allow the project staff to take their photos as they had feared that they would be tracked down by the militants if the photos were published.