International Youth Day – Moving Afghanistan's Development Forward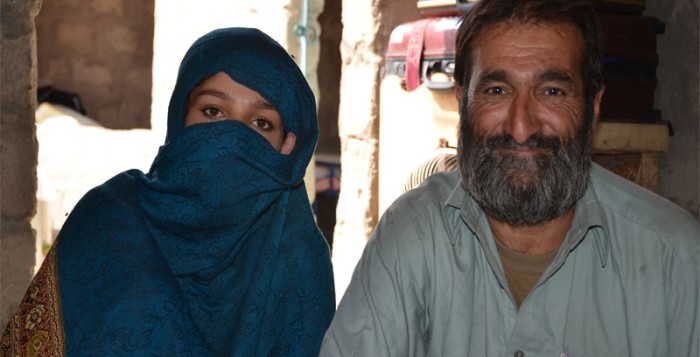 Statistics reveal that there are currently 1.3 billion people worldwide between the ages of 12 and 24. This figure is roughly equal to 18% of the global population and is anticipated to increase by the year 2035 to 1.5 billion.[1] Developing countries including Afghanistan continue to face a population boom. International Youth Day presents an opportunity to mark the contributions of young individuals in Afghanistan. While Afghanistan's population continues to climb, the rapid increase in the youth population is central to its development and stability. For this reason, the right initiatives must be taken to better serve youth and to move development forward. In 2011, UNICEF reported that only 49% of Afghan men (15 – 24 years old) were literate and for women this rate was lower at 18%. The unemployment rate also remains high.[2] Despite the challenges these statistics reveal, they indicate an opportunity for Afghanistan to move toward stability through job creation and youth empowerment.
CWS-P/A works in Mansehra to provide Afghan refugees and members of the community with comprehensive health care. In the late 90s, health work began in Afghanistan to support returning refugees and local community. The trained Afghan staff members in Pakistan were instrumental in setting up the first health facility and the selection of community health workers. As the health work in Afghanistan continued to expand and famously became known as the Nangarhar Laghman Health Project (NLHP), so did the role of skilled medical staff, community health workers, and volunteers.
Located near the Chapdarya sub-health center (SHC) is a health post operated inside the house of fifty year old man, Juma Khan. Juma Khan is assisted by his enthusiastic daughter, Ghamberay. Juma Khan and his family returned to Afghanistan three years ago after living as refugees in Chitral, Pakistan. Ghamberay enjoys assisting women in her community partly because of a shared interest with her father to help people but mainly to contribute to her country's progress. She is an example of the positive role youth particularly those who lived formerly as refugees have in Afghanistan's development.
Ghamberay is in her late teens, married, and the mother of two sons. As volunteers, both Juma Khan and Ghamberay were trained by CWS-P/A's community health supervisors to offer basic medical assistance and provide health education (for prevention of diseases and make referrals where needed) to the community residing in the surrounding areas. They also actively participate in refresher courses every three months.
Juma Khan says, "I am giving messages to keep the children clean. If anyone falls sick, I call them to my home and then refer them to the sub-health center depending on the case." Juma Khan's interest to offer his services was nurtured by his friend, a doctor in Pakistan, "I like to treat people and learned first-aid and about vaccines." He added that people have limited knowledge which is why he wants to keep helping people. Their house welcomes approximately 90 community members per month who visit the health post for treatment and health awareness and education sessions.
"I like that my daughter is helping the poor and the needy," says Juma Khan. Their roles complement each other as Juma Khan attends to male community members and children while Ghamberay takes care of the women.
They share that in each month they have an average of 9 community members visiting for family planning guidance; an average of 5 pregnant women visiting for antenatal and postnatal care; approximately 15 children under five are screened for nutrition purposes; and approximately 10 children under one are referred to health facilities for vaccinations related to polio, BCG, pertussis, tetanus, diphtheria, measles, and influenza.
Ghamberay's eagerness triggered by her father's love to medically treat people is saving lives and helping communities in remote areas to make choices for better health and well-being. Young, dedicated, and talented individuals like Ghamberay make a pivotal contribution toward the progress and stability Afghanistan needs.
Several existing initiatives focus on the role of youth in rebuilding the country, but more efforts are needed to increase the active participation of young adults in the development process. The Afghan government and nine UN agencies joined to develop the Joint National Youth Program (JNYP). Since 2007, the program works to ensure that youth participate effectively in socio-political processes with an emphasis on national and local governance, democracy, reconstruction, and peace building. Additionally, a youth and workforce development program called the Skills Training for Afghan Youth (STAY) was initiated in 2010 which offers basic education, life skills, and prepares youth for the workforce.[3] A few other programs and some civil society initiatives also exist in Afghanistan with a focus on capacity building and youth employment.
As more individuals return to Afghanistan, young adults, including those educated abroad or already entering the work force in other countries will bring great contributions to a country with an overwhelming young population. Afghanistan should foster an encouraging environment for young people to bring change and contribute to political, economic, and social development. An integrated approach including education, job opportunities, policies, and security will encourage more youth to join causes to benefit the country. The motivation is there, and Afghanistan will benefit greatly by supporting its youth to become active participants in steering the country's future.