Increasing Knowledge on Peace, State, and Human Rights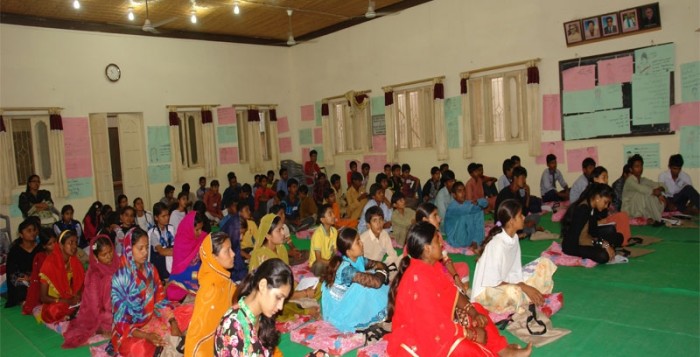 Two training camps on political education and human rights were conducted by CWS-P/A between January and June 2013 in Pakistan and Afghanistan. In early June, the organization held a summer camp with eighty participants in Mirpurkhas District, Sindh Province. The participants between the ages of thirteen and eighteen represented 15 different schools. The camp through an interactive teaching and learning approach helped participants enhance their knowledge on state and democracy, human and child rights, gender, election campaigns, and balloting. The training activities were also designed to help build skills in leadership and working in teams, including creative and sports activities which reinforced the skills and provided enjoyment for the participants.
The participants shared that the camp provided opportunities to learn and understand basic rights. One participant said, "These three days have provided me with new courage and confidence which will be helpful to me in the future. I can now talk to people about elections and provide my views and suggestions."
Another participant shared, "Now I have the knowledge on human rights, and it is my responsibility in my area to help when any person is being suppressed."
Teachers and students from rural areas in Pakistan and Afghanistan continue to benefit from CWS-P/A's curriculum on peace and human rights through various training and learning opportunities. Orientation workshops were held earlier this year in both countries, and workbooks translated in local languages assist teachers and students to teach and understand topics in better ways as part of the project's comprehensive approach.
Each year the project includes exposure visits for teachers and students. This year for the first time, the project organized an exposure visit for twenty-nine teachers and students from Gujranwala District to Lahore in mid-March. For many of the participants, this was the first time they had visited Lahore. The event included visits to the Human Rights Commission of Pakistan, a museum, and other places to increase awareness on structures, institutes, and civic life.
CWS-P/A continues to increase knowledge on human rights, state, and political education through training camps and the promotion of essential learning in the classrooms. The organization believes that this knowledge is vital for encouraging a democratic culture and informed decision-making.