Increasing Citizens' Engagement in the Local Government System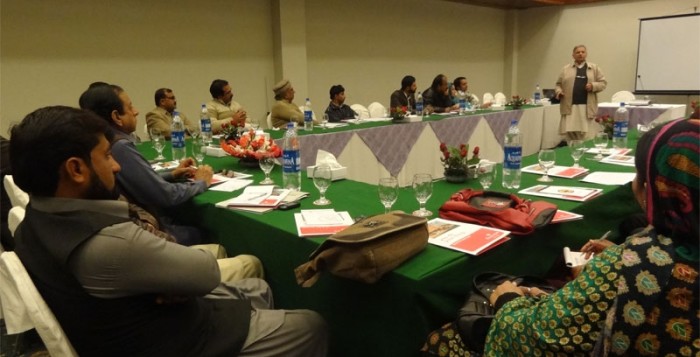 In order to create awareness and to engage citizens in the local government system, CWS-P/A organized three thematic workshop sessions entitled 'Citizens Engagement in Local Government System' in the cities of Kasur, Multan, and Hyderabad. A total of 160 participants representing government officials, local NGOs, members of civil society, and student bodies, attended the sessions, which focused on the local government system in Pakistan. Furthermore, participants were given orientations about the concept of State, Government, and the Republic. Global examples were discussed and comparisons were drawn with the system of local governance in Pakistan.
The sessions also included discussions about the Local Government Act 2013. This helped in gauging different opportunities within the system to engage citizens in governance. One of the group activities focused on identifying the challenges participants faced in engaging with the local government and solutions to overcome the challenges. Mr. Zahid Islam, facilitated the session in Kasur and Multan and in Hyderababd, the session was led by Mr. Jami Chandio.
A historical analysis of the Local Government systems and discussions about the post-18th amendment Local Government System in Hyderabad sensitized participants about the roles and responsibilities under the new system.
With the upcoming local body elections scheduled to take place soon, the participants were of the view that these sessions had been planned at just the right time. One of them thanked CWS-P/A for their efforts and reiterated that "the session was very helpful for us and the timing was immaculate keeping in mind the upcoming L.G. elections."