In Youth: Mental Health, Education, and Skills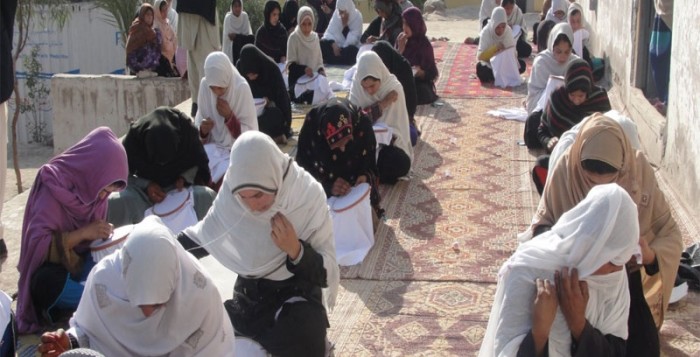 The present generation of Afghanistan's youth has witnessed an era of war combined with political, economic, and social upheaval. Factual information states that youth comprise more than 70 percent of Afghanistan's population. This 'youth bulge' as termed by demographers evidently means that it is the progress of youth which will shape the country's future in the coming years. It is also known that in Afghanistan, young people face a spectrum of violence that is not only limited to war. The traumatic experiences caused by war and other violence in Afghanistan lead to psychiatric disorders along with symptoms of post-traumatic stress. Research states that today one in five school children in Afghanistan are likely to suffer from clinical mental health problems. It needs to be acknowledged that mental health problems in young people in Afghanistan could be greatly assisted by quality education and skills, engagement in society, and resources invested in health and other youth based programs to guide them.
This year, International Youth Day provides an opportunity to governments, agencies, and institutions to draw attention to their youth and the success of this day's theme – the importance of youth's mental well-being. For a country such as Afghanistan this day must hold significant importance to ensure proper allocation of resources toward building the capacities of youth and promoting skills and education along with activities that value health and engage youth in peace and governance.
In Afghanistan, a lack of education and livelihood opportunities only works to halt the progress of a generation of youthful population. Other challenges include a lack of knowledge on rights and freedom, civil engagement, and gender inequality.
With education being the only way forward, Church World Service-Pakistan/Afghanistan (CWS-P/A) established child rehabilitation centers in Kabul and Bamyan. These centers continue to build the capacities of children along with developing their mental abilities, skills, and guiding their attitudes toward social cooperation and peace-building.
The success of the center is reported through the experience of Sima who resides in a small village in Bamyan Province. In 2009, she was made part of the child rehabilitation center which helped her to study well. Her hard-work and active involvement at the center gave her confidence and now at the age of 17, Sima is well on her way to helping her family with increased income as she works three to four hours per day as a part-time teacher. She is also studying in class 12 and shared she knew she did not meet the qualification requirements when the vacant positions for teachers was advertised. "I was confident about my talent and knowledge from the center. I passed the written exam and did very well in practical exams because I was the only person who had knowledge on child rights, human rights, and health and hygiene education."
More specifically, the center's strategy to help children overcome trauma is achieved through activities designed helping them have more interaction with each other and become confident individuals. In addition, books, visuals, and pictorial materials are widely used by teachers and children at the centers to nurture creativity and create a friendly and comfortable learning environment. Teachers also regularly speak about peace and other social and ethical values and the children are encouraged to practice these. Health and hygiene sessions are also organized at the centers and coordination with the local provincial hospital helps ensure that children receive quarterly health check-ups.
The organization's work has been greatly welcomed and valued by the local government and communities. Children are learning in better ways and the centers continue to function as learning facilities for children who previously did and did not attend school. Children are encouraged to begin or continue formal education after they complete the duration at the center. Noteworthy is the fact that in the past the child rehabilitation centers were a focal point for community strengthening activities including the celebration of the International Day of Peace.
CWS-P/A's approach in Afghanistan also includes increasing girls enrollment and retention in schools through a community driven approach. In the provinces of Laghman and Nangarhar, the organization works to encourage communities to send their daughters to schools. Teachers received trainings to impart quality education through CWS-P/A's capacity building initiatives and recent steps to promote peace, human and child rights, and a greater understanding of democracy take place in the form of camps set up for both students and teachers.
The project's initiatives receive support from parents, teachers, students, and the local shura (religious council) and are positively affecting the community at various levels. Overall, these project successes are contributing toward a dramatic rise in education opportunities for children and young people. The active involvement of community members has brought back many children to school – a place where they belong.
The process of schooling keeps children engaged and provides them a sense of social well-being. Jamila's words describe the contribution education and engagement have made in increasing her confidence. "I share the needs of the students with the shura. We only have three female teachers in our school so we need more. My parents are proud that I am taking this step to talk to the shura. My father is in the parent-teacher committee (PTC), and he nominated me for this role." Jamila's role in the Community Development Council (CDC) has a two-fold benefit. It gives the students an opportunity to provide their perspectives to the shura, and it creates a sense of leadership for girls like Jamila. "Now, I have a special personality and feel confident to share ideas with male community members." At the time of story collection, Jamila was in class nine at the Abdul Rahim Zai School.
On a larger scale, these activities need to continue to ensure that the path to development and supporting youth engagement is central to shaping the success of the country's future. CWS-P/A's work in engaging children and youth in various ways emphasizes community support and a large pool of resources required to promote education, skills, and good health among others. This is where governments, agencies, and institutions are required to initiate policy and practices to help youth and youth programs.
Sources:
http://ihrrblog.org/2012/05/16/uncovering-resilience-in-the-lives-of-young-people-in-afghanistan/
http://www.undp.org.af/whoweare/undpinafghanistan/Projects/dcse/prj_youth.htm.