In Kabul: Enhancing Quality and Accountability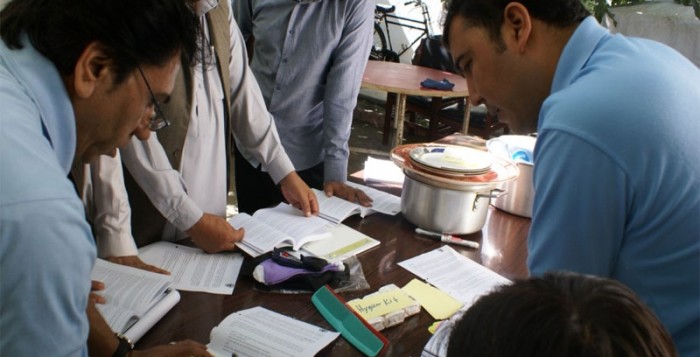 Earlier in summer, a training, 'Using Sphere Minimum Standards in Project Cycle' was conducted by CWS-P/A in Kabul. While the training enhanced the capacities of participants, a need to further support the relatively new use of Sphere standards in Afghanistan was identified. Based on communication with participants who attended the training, CWS-P/A designed and implemented another training, "Introduction to Sphere and its Applications," during August. The tailor-made training aimed to best meet the training needs identified by representatives from Afghanistan-based organizations.
Twenty-four participants from thirteen organizations enhanced their capacities to apply the Sphere Handbook (2011 Edition) as a tool to increase accountability and improve the quality of humanitarian work. Emphasis was placed on sharing experiences, learning, and implementing Sphere standards in project activities. Based on the context in Afghanistan, the participants participated in activities that allowed them to discuss the application of Sphere standards to their humanitarian work. Following a discussion with a guest speaker, Mr. Rafi Azizi, Associate Director of Save the Children in Afghanistan, on local best practices and challenges, the participants worked on action plans to implement Sphere in their organizations.
Additionally, the facilitator continues to offer online support to participants. The participants from Save the Children in Afghanistan also shared their intention to replicate the same training at their organization.