In Flood Affected Sindh: Homeless and Insecure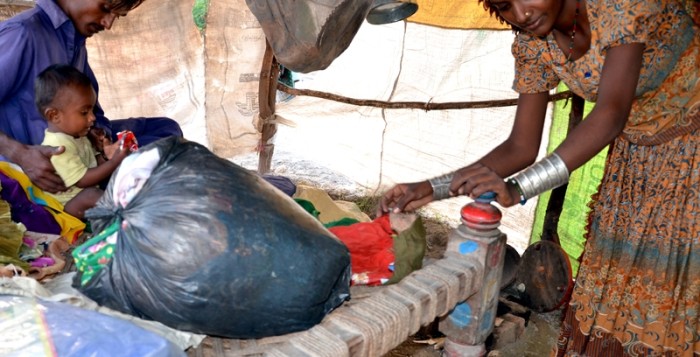 In Pakistan's southern province of Sindh the flooding catastrophe remains bleak and dull for thousands presently homeless. With floodwaters drawing closer in and destroying crops, families in Umerkot District took refuge along roadsides and on higher ground while some are still trying to evacuate from their villages. As one travels between districts, similar situations and challenges are evident. Unquestionably, immediate assistance of basic necessities is direly needed to help communities with their hardships. Addressing the needs of displaced communities is much beyond being able to provide food, shelter, and clean water but to join in the plight of women, children, and families whose scale of problems are vast. Still, the months ahead are going to be difficult, and the fields depict signs of an overwhelming calamity. Across the district, the apparent signs of strain obscure the faces of displaced families who are among the poorest of the poor. As governments and humanitarian agencies respond to this latest disaster, the country, a year later, has yet to recover from the consequences of the 2010 floods.
With more than a fair share of disasters in Pakistan, the impacts are far-reaching with a massive loss of food production and livestock which are the only assets of the landless. The displaced families had nothing much before the disaster and now are left with a lot more to worry about. Risks of living in appalling conditions, residing on roads, theft, and insecurity consume their thoughts.
"It is like living in a jungle, we are afraid of snake and scorpion bites. How do we protect our children?" Visham said, from his camp in the district of Mirpurkhas. "Our beds and belongings have gone along with our house and the wheat stored for food. How do we feed our children?"
Radha from the same camp shared a similar concern, "women are worried about what to feed to children?" However, surely this is not the only fear she and other women there have. "Men go away to bring wood or find cloth; we women are sitting here day and night." Repeatedly this is heard from women in camps at a time when the emergency is at its peak and more families continue to leave their villages.
"Some families have been robbed of their livestock in the district of Mirpurkhas. People brought cooked meals, then drugging them to sleep and leaving not a single animal. Now, the families will rather starve than take anything from anyone," said Mr. Philpas who works for a CWS-P/A partner in the area.
"A vehicle ran down a mother and her infant on the road alongside their camp," shared Saleem Dominic, CWS-P/A's Senior Project Officer. "Helping displaced communities is integral in any emergency response but the work will not be easy as such incidents make it worse."
The reality for those living in rural Sindh is far worse than anyone should have to bear. CWS-P/A and international aid agencies are doing their best to meet the immediate needs of affected families including food and temporary shelter. With such expansive losses, no homes, and no jobs, the affected population will face difficult survival and recovery challenges in addition to those already existing in Sindh.