Government Acknowledges CWS-P/A for Livelihood Initiatives in Kohat and Shangla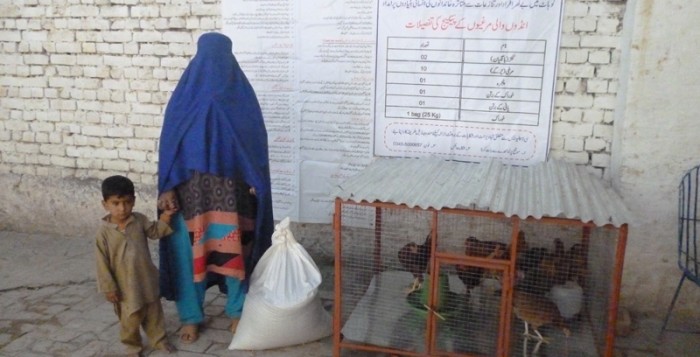 CWS-P/A received a letter of gratitude from the Livestock Department Kohat for its poultry distribution to displaced and host communities, aiming to improve livelihood.
Continuous insurgency and military operations in the tribal areas of Pakistan has resulted in a huge influx of displaced families in Kohat and surrounding areas. CWS-P/A's initiative aims to address the challenges of livelihood opportunities and other basic necessities for the displaced and host communities. With assistance from female village committee members, CWS-P/A identified 70% of IDPs and 30% of host families for receiving the poultry package. A total of 400 families received ten crossbreed hens and two roosters along with a cage equipped with a drinker and feeder. Training on backyard poultry farming and poultry feed were also provided.
Dr. Muhammad Sohail, Senior Veterinary Officer, expressed that the distribution played a significant role in reducing frustration among low income families and restored the trust of displaced families on humanitarian efforts. The standard of procedures adapted from the selection of poultry through distribution was also appreciated.
Recently, for another livestock project which assists disaster and conflict-affected families in Shangla District, CWS-P/A received recognition from the respective livestock department. Appreciation was extended for quality assistance which included livestock restocking, vaccinations, and health and breed improvement.
CWS-P/A recognizes that the success of the projects is due to the communities' willingness to participate and assist in identifying the most vulnerable families. Appreciation also goes to Danida through DanChurchAid for their financial support of both projects.