Floods 2011: Early Recovery Framework Launched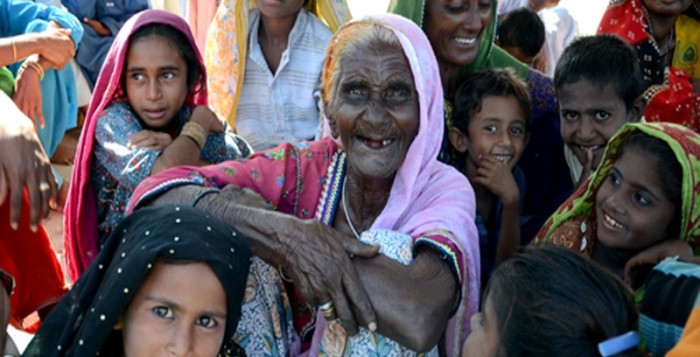 Nearing six months after the floods in Sindh and Balochistan, UN and Government partners launched the Early Recovery Framework during the third week of February. The framework seeks USD 440 million to support affected communities. However, stating that cluster partners have made significant progress of which CWS-P/A is part, more funding is required to help prevent gaps in operations and continue assisting flood affected communities.
In the early recovery phase the Food Security Cluster aims to support approximately 352,000 food insecure families. The livelihoods recovery interventions include distribution of agricultural inputs, cash for work, food for work, and livestock and fisheries support. Nonetheless the lack of nutrition among both women and children continues to be worrisome as these numbers increase. In Sindh and Balochistan the Shelter Cluster aims to support the construction of over 306,000 shelters. At the same time, humanitarian agencies are providing flyers related to housing construction with disaster risk reduction features and technical guidance for the use of construction materials. The framework also states that resources are required to rehabilitate the water, sanitation and hygiene (WASH) and education facilities within communities.
Several weeks after its launch, the framework has yet to receive any funding. These recovery initiatives required to help restore communities back to normalcy need immediate attention ahead of the 2012 monsoon season. The shortage of funds through an inadequate response will further sink people into deeper poverty. An effective response that includes an infusion of funds will help prevent an escalation in the humanitarian disaster and assist those struggling to survive.