A Refugee Story: Going back home with a lasting gift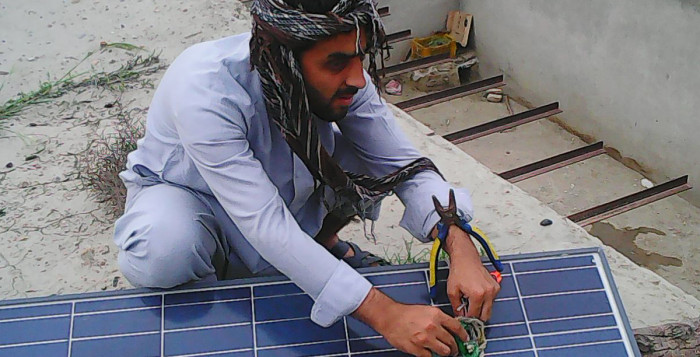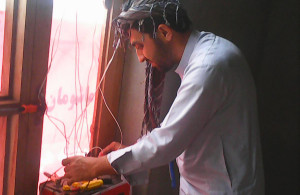 Twenty-nine-year old Farhad lived in the Afghan refugee village Barari in Mansera with his parents, his wife, and six siblings. His brothers were young and school going, while his father's ailing health didn't allow him to work, which left Farhad as the sole income bearer in the family.  Being the eldest among the siblings, Farhad started supporting the entire family financially since a young age through working at the local vegetable market on daily wages.
Providing for a large family of ten members with meagre financial resources meant that their living standards had greatly deteriorated since their arrival in Mansehra. The family's day to day needs were increasing but most were unmet due to scarcity of funds. Even though Farhad worked for many hours and did all he could to provide for the family, his efforts were not paying him much monetarily.
Recognizing Farhad's difficulties, his family's need and his commitment to support them relentlessly, the Community World Service Asia team selected him as a participant of the electrical trade training for the Vocational Training and Market Development project. Farhad invested four long months of hard work and energy into this training. Upon successful completion, he was given the opportunity to work as a local electrician at the Barari camp. He took up many assignments at the camp, which along with earning him a better income, also helped in polishing his newly acquired skills.
Soon after, with the repatriation of Afghan refugees in Pakistan announced, Farhad and his family, among thousands of other refugee families, had to return to their motherland.  The return journey to their home in Jalalabad, Afghanistan went smoothly until they reached there.
"When I arrived in my hometown, there was no electricity in the entire area. The residents of my village were only using lanterns for light as no other source of electricity was available. Soon as summer came, the people were only equipped with hand fans to cool themselves with. Immediately, I planned to use the knowledge I had learnt about solar energy during my training in Pakistan and so I began experimenting with putting up a solar energy system in my house. The people around me were very impressed with my work and the expertise I displayed. Soon, many of them started requesting me to install it in their homes as well for which they would pay me. Today, I earn around AFN 25,000 per month in my hometown", says Farhad proudly.
"My younger
brother is now studying matriculation at school and every day on his return he helps me with my electrical work. He is also learning the profession from me as he assists. Just through receiving this training, I have accomplished a lot.  I am very thankful to Community World Service Asia and all other organizations involved in this project for selecting and supporting me."